Ricky Lee Wyly II, 41, of Sulphur Springs was sentenced by 8th Judicial District Judge Eddie Northcutt Tuesday, Jan. 14, to 18 years in prison for the July 5, 2019, assault of his wife that impeded her breathing.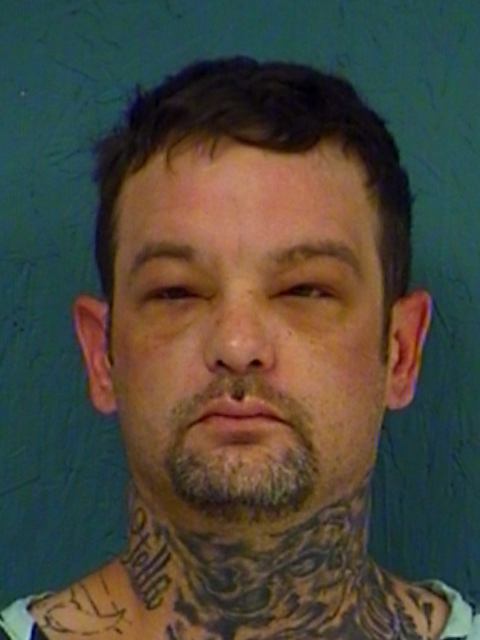 Assistant District Attorney Jodi Cox described the case as "a domestic violence case where a husband physically assaulted and terrorized his wife and children with his violent behaviors."
The family of the woman reportedly contacted authorities on July, 5, 2019, regarding concerns for her safety and the safety of her children. Sulphur Spring Police Department responded quickly and intervened to help her, according to Cox.
Wyly was arrested July 5 on misdemeanor warrants, but released the next day. An indictment signed during the Aug. 1 Grand Jury session accused Wyly of impeding the breathing or circulation of a female household member by applying pressure to her neck or throat during the assault on July 5, according to jail and arrest reports. On Aug. 16, deputies arrested Wyly on the indictment, according to jail and arrest reports. Wyly has remained in Hopkins County jail since his arrest on the charge, according to jail reports.
Wyly faced a punishment range of 2 to 20 years in prison on the felony assault impeding breathing or circulation charge.
"Mr. Wyly has built a resume' that shows he is unable to be in society without resorting to behaviors that are violent or detrimental to others," Cox said.
Wyly's criminal history, which dates back to 1997, includes burglary, theft, marijuana and firearms arrests. He also had a prior conviction for manufacture or delivery of a controlled substance, for which he was sentenced to time in prison, according to jail and court reports.
"Because of this, Judge Northcutt sentenced him to 18 years in prison. Not only are the victim and her children safer, but Hopkins County is safer because of this sentence," said Cox.