The passenger in a vehicle stopped on Fisher Street at Lee Street by deputies at 7:35 p.m. Jan. 27 was allegedly found to have marijuana and cocaine in his pocket.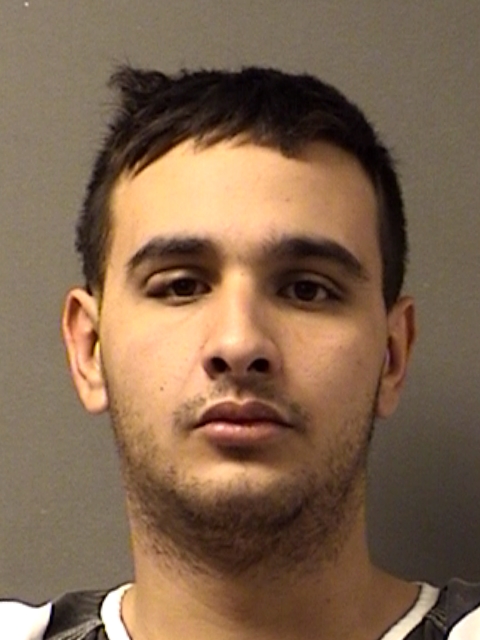 An officer, upon contact with the driver, reported smelling a strong marijuana odor emitting from the Chevrolet Trailbazer stopped for a minor traffic offense. The occupants were asked to step out of the sport utility vehicle while a probable cause search was conducted inside of it. Passenger Jessie Yocom Martinez allegeldy showed signs of nervousness and didn't appear to want to make eye contact with the officer, according to arrest reports.
As 27-year-old Martinez of Sulphur Springs was being patted down, the officer reported feeling a large bulge in Martinez's jacket pocket. When what felt like a bag was squeezed, the officer alleged a raw marijuana odor emitted from the jacket. The man denied having any additional marijuana on him, but refused to let the officer search him further, Hopkins County Sheriff's Lt. Amanda Weatherford, Sgt. Scott Davis and Deputy Bobby Osornio alleged in arrest reports. The deputy then told the Sulphur Springs man he could feel the marijuana buds in the bag and placed him into handcuffs and was requested to sit down while the SUV was searched, according to arrest reports.
While the vehicle was being searched, the man allegedly admitted he had two suspected bags of cocaine in his jacket pocket under his cigarettes. The officer removed baggies; the substance weighed 0.5 grams as did the suspected marijuana, the deputies alleged in arrest reports.
Consequently, Martinez was arrested on a Class B misdemeanor possession of less than 2 ounces of marijuana charge and a felony possession of less than 1 gram of a Penalty Group 1 controlled substance charge, according to arrest reports.
Martinez remained in Hopkins County jail Tuesday morning, according to jail reports.
KSSTRadio.com publishes Sulphur Springs Police Department reports and news. The Police Department is located at 125 Davis St., Sulphur Springs, Texas. Non-emergency calls can be made to (903) 885-7602.
If you have an emergency dial 9-1-1.
The Sulphur Springs Police Department continues to serve its citizens with pride in its overall mission and will strive to provide the best possible police force in the 21st century.