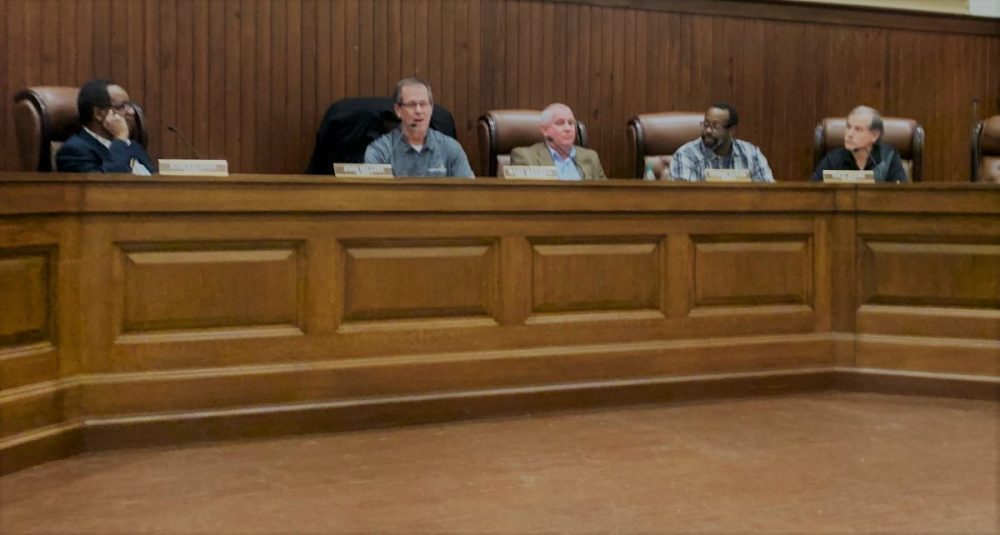 Sulphur Springs City Council Tuesday night unanimously voted in favor of a 5-year employment contact for the city manager.
The City Council entered into executive session to discuss matters affecting the office of the city manager, including a performance review, employment terms and other issues.
After 26 minutes, the council reconvened and heard from six individuals, who each asked the council to extend a contract to Maxwell.
"I feel like City Council right now is at a choice to go in a direction that they are going if they let it or to change direction. I sincerely and solemnly hope that you choose to continue going in the direction that you have been going in. Nobody changes the CEO of a company that's doing well and getting better," Robert Lenington said.
He said there are always changes that can make things better and room for personal improvement improve. It's not reasonable to allow small disagreements to change the direction of an entire corporation, Lenington noted.
"I sincerely hope that you are in prayer when you consider Marc Maxwell and his job," Lenington told the City Council. "I have not agreed with everything he has done, but he is a good man and he should be given a long contract. He represents this community well, and represents everybody to the best of his ability. I strongly believe he is the exact person that we at this time, and I prayerfully request you consider extending him a long contact."
Tim Kelty said Maxwell is no different than a corporate CEO, and as such deserves a good long contact.
Clay Walker, who previously served on the city council and has served on the planning and zoning boards, said Maxwell has done a "remarkable job" as city manager. He acknowledged that while he and Maxwell have not always agreed or seen eye-to-eye on everything, they were able to communicate and work things out ahead of time to reach a consensus.
"We were remiss when I was on the council in not doing job reviews, we never felt like he needed it," said Walker. "I would encourage this council for continuity and continued growth, continued prosperity of things we've seen here to give Marc a contract."
Brad Johnson, on behalf of him and his wife and representing Northeast Texas Farmers Coop, expressed support for the city manager and stability and progress for Sulphur Springs.
David Niegarth described improvements in the city as improving "a thousand percent" over the last 25 years.
"It has to do with the person that's been in leadership of this city," said Niegarth, who said the council should "definitely" give the city manager a contract.
"Marc needs a good long contract. I've been here 45 years and through five city managers. Most of them didn't have time to get started doing nothing. Marc's been here long enough he's got stuff going. Downtown had several businesses when I moved here. Then, it had hardly any businesses. Now, it's thriving, and I'm not just talking downtown. I think Marc needs a good long contract to finish out what he's doing," John Heilman said.
At the conclusion of the comments, Councilman Doug Moore made the motion, seconded by Councilman Harold Nash, to approve the contract for the city manager as presented.
"Just for the record, that's a 5-year contract with a 1-year buyout provision and calls for the annual performance that was already discussed earlier this evening," Sulphur Springs City Attorney Jim McLeroy noted.
Mayor John Sellers affirmed those terms for the contract.
The contract was unanimously approved by the City Council, to applause from many in attendance at the meeting.