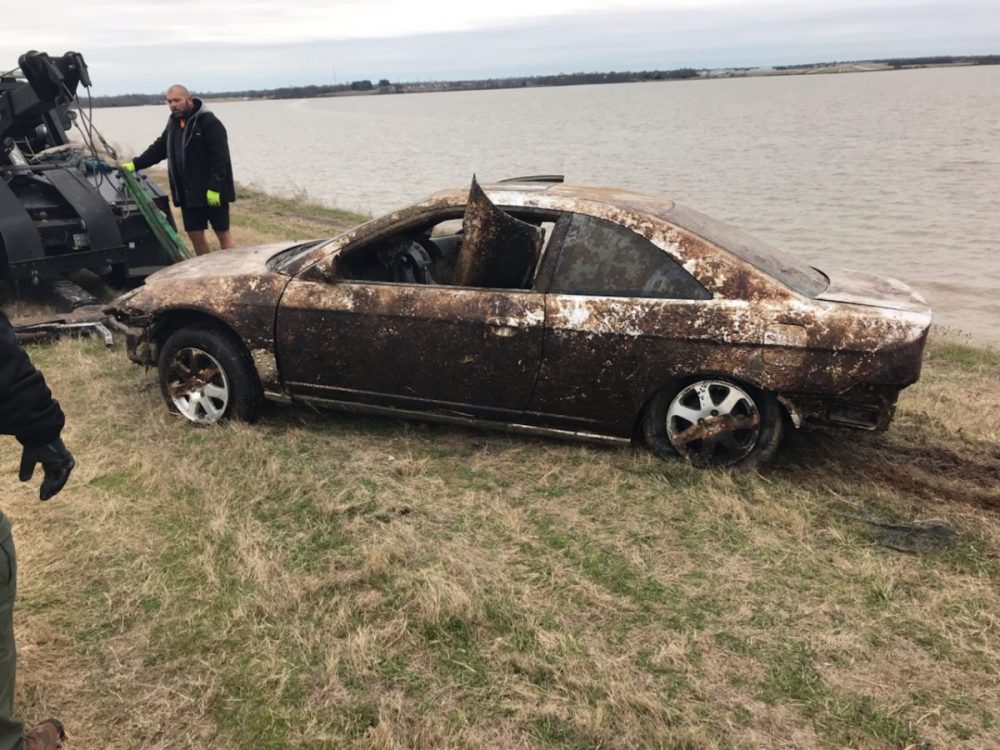 The car pulled out of Lake Sulphur Springs New Year's Day has been confirmed as a 2001 Honda Civic that was reported on Feb. 6, 2008 to Greenville authorities as stolen, according to Sulphur Springs Police Chief Jason Ricketson.
The car was located by anglers using sonar on the lake during the holidays. They contacted authorities. Paris Fire Department dive team members were contacted. They went into the cool water January 1st, 2020 to confirm that the mass identified using sonar was indeed a vehicle. Benson Brothers, using two towing vehicles, then pulled the car out of the lake, the police chief reported Wednesday.
While officials suspected the car to be stolen, they were not able to confirm that until Thursday morning, according to Ricketson. The license plates with the vehicle didn't match the car they were on, which meant additional work by police using identifying information on the car.
On Thursday, Sulphur Springs police were able to track information indicating the car was likely one that'd been reported to authorities as stolen in 2008 from a Greenville address. They confirmed the 2001 Honda Accord was reported to have been stolen Feb. 6, 2008, from Greenville. The car will be turned over to a confirmed registered owner, according to the police chief.