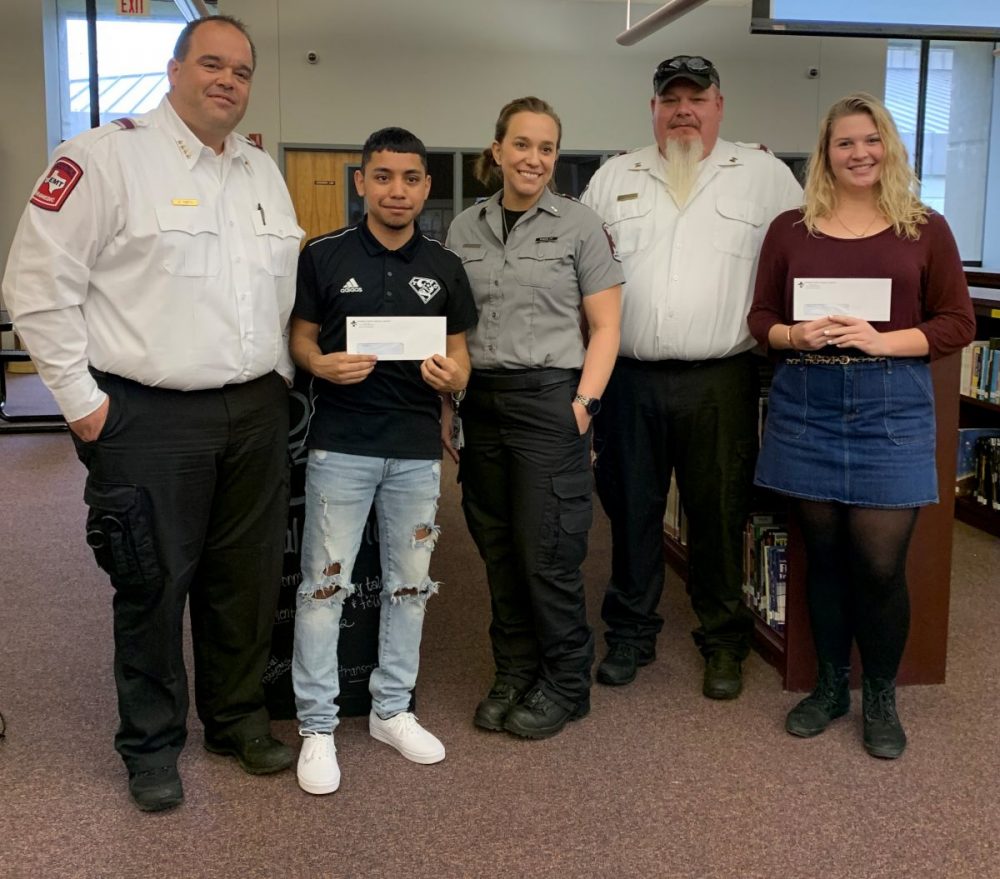 Sulphur Springs High School graphic design students Katie Beth Herd and Osiel Lopez Friday were presented with cash awards for submitting the designs selected by Hopkins County EMS as their new logos.
Herd was awarded at $250 honorarium check for her first place logo and Lopez received a $125 honorarium for his second place logo.
Hopkins County EMS Director Brent Smith explained the department hasn't had a true logo in decades. The department wanted a logo to use on apparel and business materials, such as letterhead, business cards and a website. Hopkins County EMS paramedics attempted to come up with a logo, but decided more creative help was needed.
"Brent came to us needing new logos and some new branding for their department. So, our students had a competition. They chose from 70 logos altogether and we narrowed it down to seven. We did some consulting, some changing. They chose two winners," said Megan Tingle, SSHS graphic arts teacher.
Smith said the as a member of some career and technology education committees he has had the opportunity to hear about project-based learning at SSHS. So, he contacted the school to see if they'd be interested in partnering with Hopkins County EMS.
Tingle said doing so fit along with the program goals to develop more community partnerships to offer more real world experiences for students. It was a good way for students to build their portfolios, practice what they've been learning and participate in design consulting.
Hopkins County EMS met with the students and individually coached them through a revision session.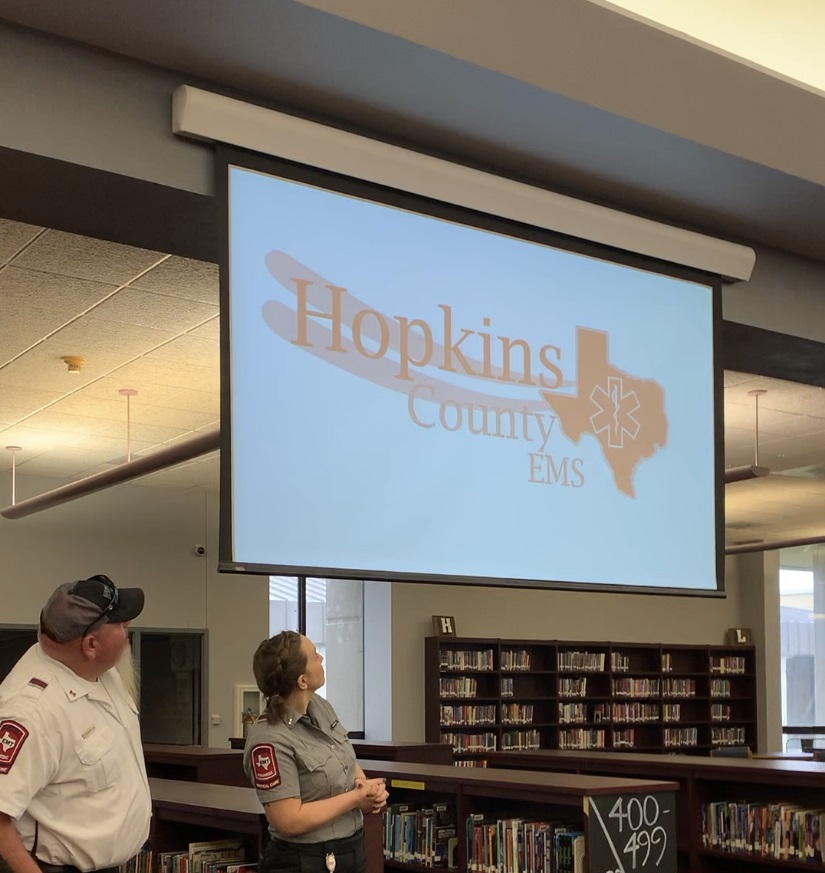 "We are very proud of the creativity and students listening to our feedback. You should have heard us trying to describe. We wanted some swooshes behind the Hopkins County one," Smith said with a laugh, pointing to Lopez's design. "As Mrs. Tingle said, there were 60-some-odd, almost 70, logos to look at. Some were very, very creative and some were very, very detailed to the point some of them were too detailed for us. So, we had to give some feedback. It was a hard decision."
Students then made necessary edits and the final designs were evaluated more than one time by Smith and the leaders from each of the three EMS shifts, before the final decision was made.
Herd and Lopez's designs were both selected by Hopkins County EMS.
"The reason we chose two is some logos are more applicable to certain things, websites and things versus apparel. Sometimes, even though logos are very cool, they don't embroider very well. So, we wanted to have flexibility of having both and we're very fortunate that we're getting different file types for whatever we choose to put our logos on," Smith said.
"He did an excellent job and Katherine you did an excellent job as well. Hats off to all the other students as well," Smith added.
Herd said she didn't know a lot about EMS, so she placed emphasis on "Hopkins County" and "EMS." She went through more than one draft before reaching the final product. Originally, she had the image on a black background, and had a lighter red circle around the Star of Life but changed it to gray. She said she thought adding a heartbeat with the Star of Life would be a nice touch.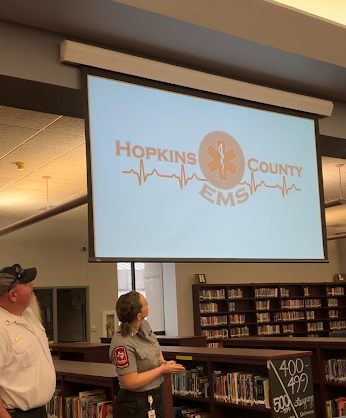 Lopez said he went with a simple design, nothing too deep or too complicated. He started with Hopkins County, added Texas with the Star of Life in the middle.
The EMS director said he is "very proud" of all of the students and pleased with their new logos.
Heard described the competition as a "fun challenge" she really enjoyed. She said it was one of two competitions the class was given the opportunity to participate in; the other was a t-shirt design for an organization.
Herd said the graphic design program at SSHS is a good one. She likes the project based learning, gaining real-life experience as opposed to just being taught how to do it.
She is planning to pursue a career in graphic arts. She hopes to intern at an animation studio in Fort Worth after high school. She'd like to do something along the lines of animated features or commercial advertising, and hopes to intern at an animation studio in Fort Worth or similar program after she graduates high school.
Lopez's said this was his first time to participate in competition. Having to wait, not knowing who would win, made him a little nervous.
He described the graphic arts program at SSHS as a good program which students can "get a lot out of." He said among the things he's considering pursuing as a career are graphic design and mechanics.
"We have enjoyed the partnership with the school district as far as doing the PBL, project based learning. I already have another one in mind. It's not more in the graphic design. It's more in the welding department, but hopefully we can set up for something next year. I definitely urge community leaders and businesses in our area to tap into the resources that our school district offers. Paramedics we couldn't design anything. It's not really our forte. There' s a lot of creative minds and hard working individuals here so thank y'all for your time," Smith concluded.