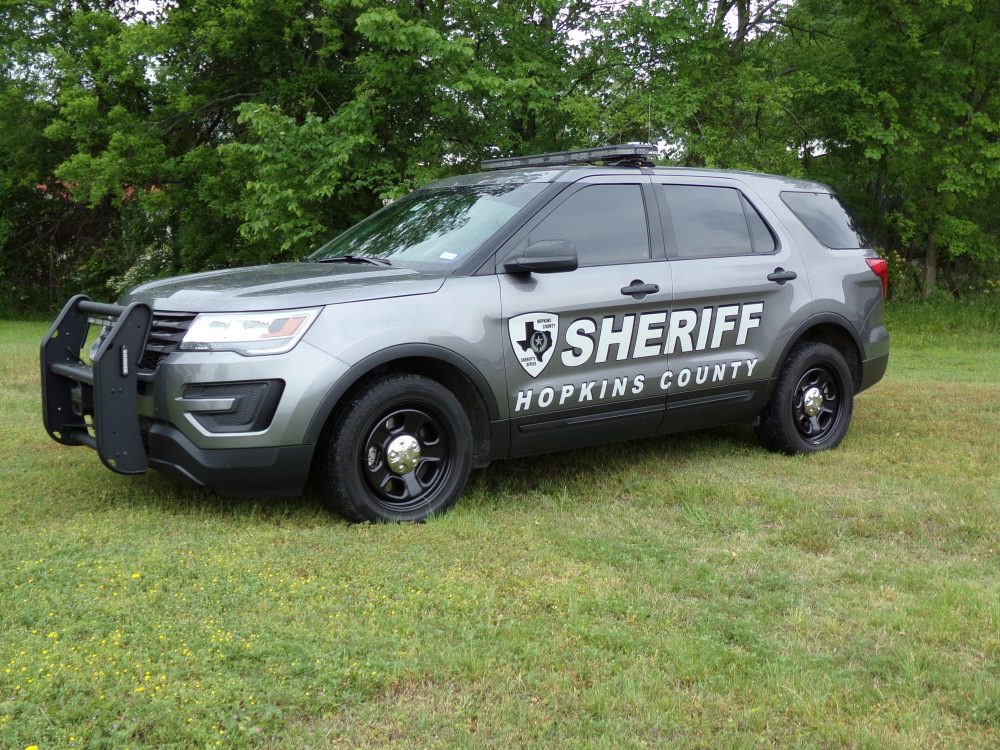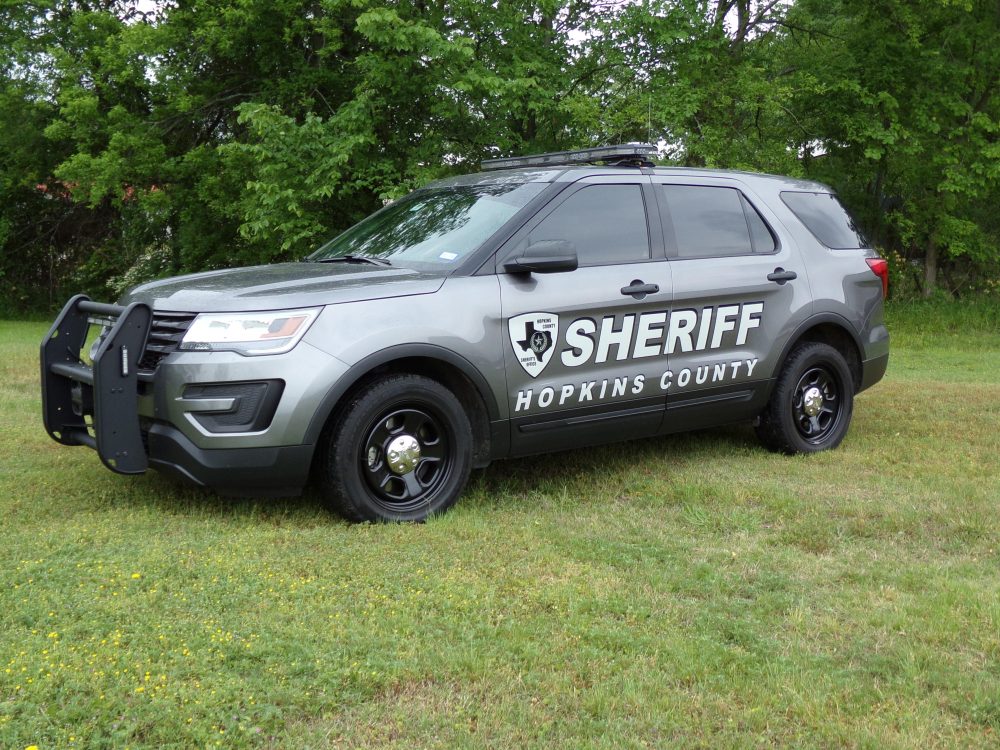 Hopkins County Sheriff's Office is pursuing grant funding which would allow the department to increase the department by one patrol deputy each shift.
HCSO Chief Deputy Tanner Crump talked with Hopkins County Commissioners Court during a work session this week about potentially applying for a 3-year COPS grant for up to $125,000 to increase patrol and CID staffing to keep up with population increases over the last decade and anticipated in for the future.
The grant would help cover 75 percent of the salary for the additional HCSO staff over the three years, Crump estimated. In order to apply for the grant, Crump said he'd need to hire a grant writer at a cost of about $750 to complete the application by the March deadline.
Crump pointed out the grant is similar to the SAFER grant which Hopkins County Fire Department received last year, which is allowing the department to add three more full-time firefighters, one per shift, to the duty roster starting this spring.
County Judge Robert Newsom acknowledged the county will be picking up the additional cost of three additional firefighters after the funding cycle and any amount not covered by grant, to ensure they have the staff they need. Picking up the cost of additional staff for the sheriff's office would be the same. He said if funding comes through as projected for the planned solar farms and taxes from new construction on properties, the new revenue should be enough to pay for the additional officers.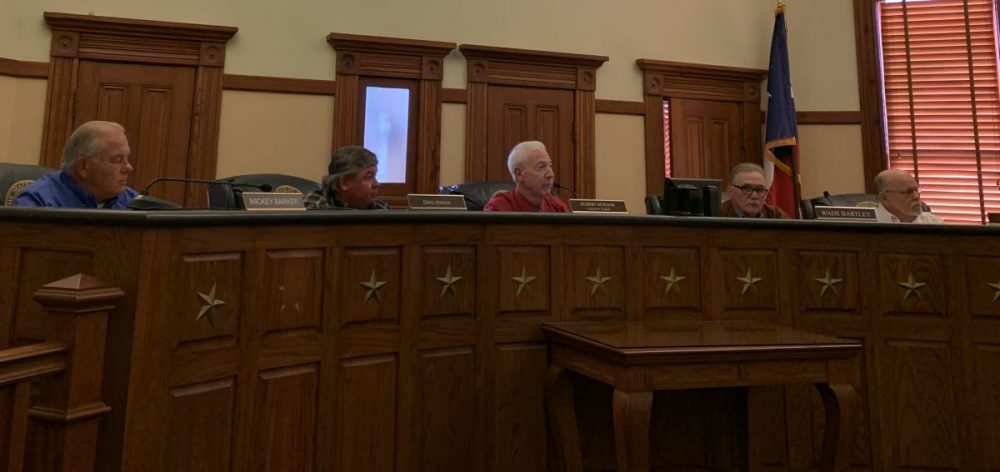 "It's hard to plan based no projections without going too far out," Precinct 1 Commissioner Mickey Barker said, noting that with increased population typically is the need for additional emergency services.
Crump said that the county crime rate is "super low," and the sheriff's office has worked hard with the staffing and resources they have to get it there. If crime like population increases as projected, without additional staff, it will be very hard to regain low crime rates and high clearance rates. Crump pointed out that since he began working at HCSO in 2005, no additional positions have been added to the department.
"If we're going to add, now is the time to add, not when we're trying to play catch up," Crump said.
"That's what we are doing with the roads. We've got to continue putting more funding into the roads," Barker said, noting another funding need in the county.
County Fire Chief Andy Endsley reported he had been targeted at least four times by people attempting to gain access to banking information.
Sheriff Lewis Tatum said he'd like to add four additional officers. Crump said he'd like to add four patrol deputies and criminal investigator.
"We now need three deputies each shift. We are wanting a fourth, one for each shift, and an investigator. We'd need three fully rigged patrol cars and for the deputies," Crump said.
If an additional criminal investigator were added, funding for a vehicle for that position could come from the seizure fund.
Tatum pointed out that adding a deputy per shift would allow one deputy on patrol to be assigned to each precinct.
Tatum said cyber and computer crimes are on the rise.
They keep his chief investigator, who received special training and equipment to help investigate these types of crimes, very busy. If they keep increasing, it will likely mean he will have to dedicate all of his attention to those types of cases, putting the department down one investigator for other incoming cases. As it is, the chief investigator puts in a lot of time before and after hours to ensure cyber and electronic crime cases as well as the other offenses reported are addressed, along with teaching and participating in required training.
Newsom noted foreigners seem to be flooding electronic communications with threats and scam attempts. Staff at the courthouse had received at least two scam attempts recently, he said.
Precinct 2 Commissioner Greg Anglin asked if after the three years of grant funding the county would be obligated to continue funding those salaries.
Crump affirmed the county would be responsible for maintaining those positions moving forward, that they couldn't lay them off after the grant period is over.
"You have helped all of us out, including road crews," Newsom said of the sheriff's office, directly noting the inmate labor utilized throughout the county.
"Do we go forward with the application?" Tatum asked.
Newsom said to move forward with the application. If HCSO doesn't receive the grant or the county isn't able to afford its part of the additional cost, the county wouldn't have to proceed with it.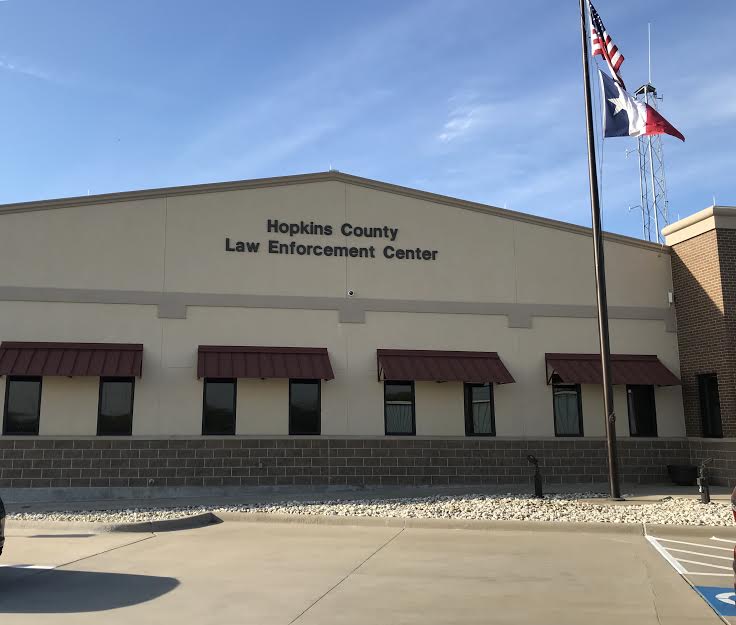 ---
The Hopkins County Sheriff's Office is located at 298 Rosemont St., Sulphur Springs, TX 75482. Non-emergency calls can be made to (903) 438-4040.