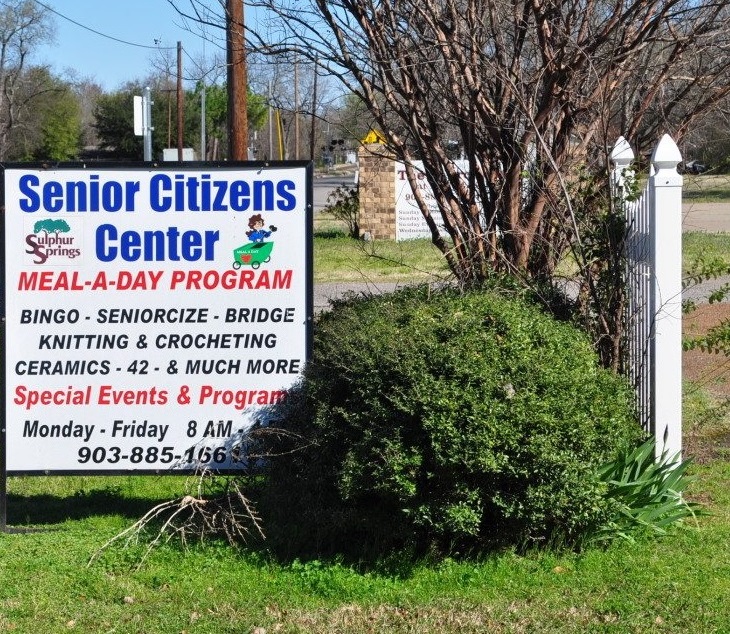 Although city residents voted for funding to be used to help construct a new senior citizens activity center, there's still quite a bit of work to be done before construction can begin.
Asbestos abatement and demolition of the existing structure on the future Oak Avenue site, and hiring an architect to design the building are among the steps still to be taken. Sight and survey work are needed before those things occur as well, according to Sulphur Springs Community Development Director Tory Niewiadomski.
While city officials are overseeing those efforts, the Senior Citizens Center Director of Programs and Marketing Karon Weatherman and other community members are busy continuing to raise funds to help pay for furnishings for the new facility, once it is built.
Weatherman explained fundraising has been ongoing for a while. Initially, the plan was to trying to raise $1 million to construct a new building. The city during the last election asked voters to approve using up to $200,000 per year to help repay a bond note to apply toward construction of a new Senior Citizens Center and improvements at Pacific Park.
When voters approved the proposal, the fundraising goal shifted from collecting money for building construction to raising funds for furniture and other items needed inside the new structure.
A fundraising goal of $100,000 was set for that part of the project. As of Thursday, the center fund was only $1,589.29 shy of the goal. This will allow tables, chairs, desks and shelving to be installed, possibly new stoves and refrigeration for the Meal A Day program and events.
Weatherman said some furniture such as the round tables inside the current center could potentially be salvaged but new chairs are already needed. The ones in the facility are aging, with cushions that are worn out and can't be easily replaced due to their construction.
Donations may be made at the Senior Citizens Center, 150 Martin Luther King Jr. Drive.