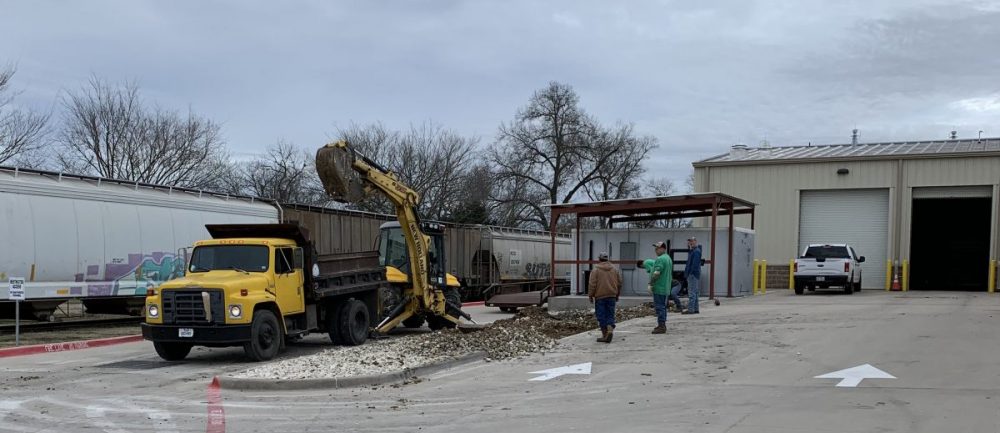 The New Year at Hopkins County Sheriff's Office started Thursday with a new project in progress at the sheriff's office. County employees and inmates are creating four additional parking spaces behind the building near the sally port.
"We are utilizing some dead space to create some additional parking. We've had a little parking congestion. This should help a little with some of that," said Hopkins County Sheriff Lewis Tatum.
The project, overseen by Bobby Woodard, includes ground work utilizing Precinct 4 equipment and manpower. Work began Thursday morning to break up concrete curbing and gravel that filled a strip separating the paved area along the railroad tracks between the sheriff's offices and sally port at the back of Hopkins County Law Enforcement Center.
Once the ground work is complete, concrete will be poured for four parking spaces to be used by administrative employees of the sheriff's office, such as the sheriff and chief deputy and investigators. That should free up four spaces elsewhere for public or other employee parking.
"We have trustees who know how to pour concrete so we're going to have them do that while we have them here," Tatum said.
Funding for the project has been allocated from the seizure fund, the sheriff said.
And the gravel removed from the property won't go to waste. It's being taken to Hopkins County Regional Civic Center for use there, according to Tatum.