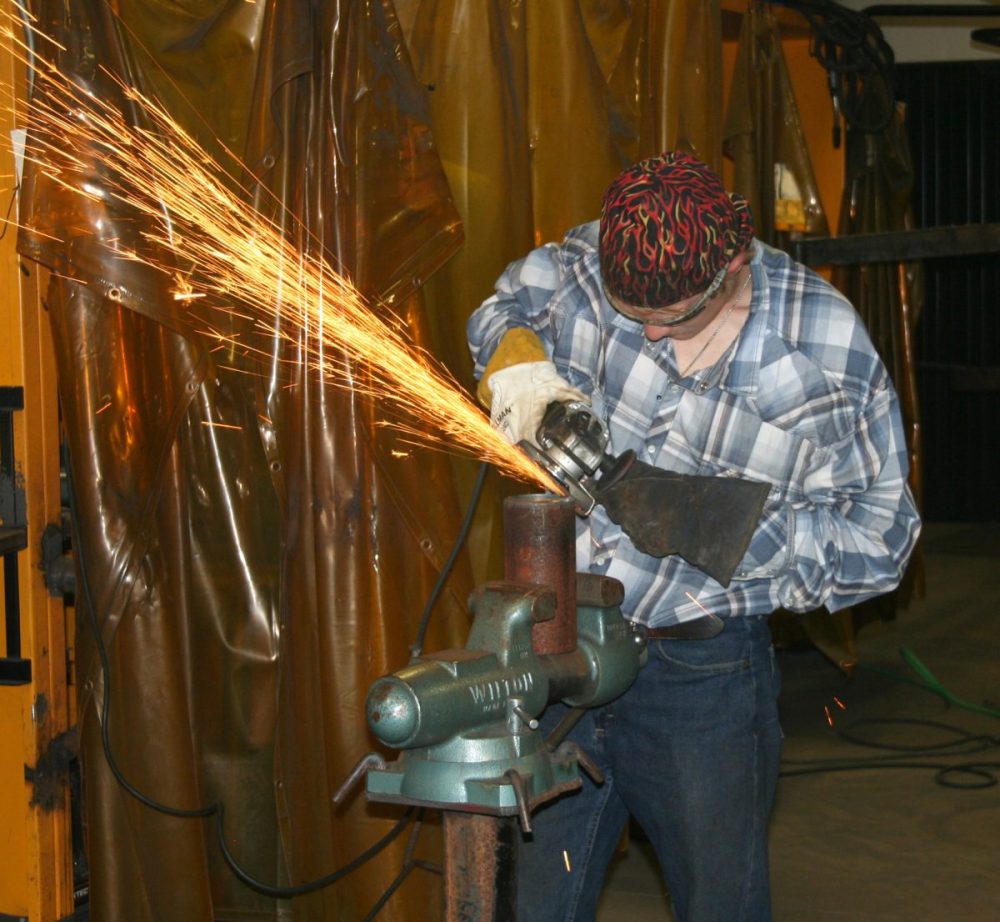 PJC's Certificate of Completion in Welding offers the student a specialized program designed to develop entry-level employment skills. This includes technical and hands-on training in structural welding, pipe welding, oxyacetylene cutting, plasma arc cutting, air carbon arc cutting and gas tungsten arc welding. The student will be required to attempt the AWS and ASME structural and pipe certifications.
PJC's welding technology program is an industry-driven curriculum providing the opportunity to obtain necessary welding skills and technical understanding to obtain entry-level jobs in the welding vocation and related fields. The program is particularly strong in the application of basic welding processes.
All students will have the opportunity to attempt the ASME pipe certification and AWS structural certification tests. There are three certification levels featuring technical and hands-on training in structural welding (SMAW), pipe welding, oxyacetylene cutting, gas tungsten arc welding (TIG), metal inert gas welding (MIG) and flux cored arc welding (FCAW).
---
Paris Junior College — located in Paris, Texas, about 100 miles northeast of Dallas — has been a part of the Lamar County community since 1924.
Paris Junior College offers Associate in Arts, Associate in Science and Associate in Applied Science degrees, as well as Certificates of Proficiency in technical/workforce fields. The college has expanded its academic curriculum through the years to encourage associate degree and university transfer candidates. Since establishing its first vocational program — jewelry and watchmaking in 1942 — the college has been aggressive in adding technical/workforce programs that will benefit students entering the workforce.
The campus of 54 tree-shaded acres includes 20 major buildings and residence halls and provides students a unique and pleasant environment for learning.
Paris Junior College also operates centers in Sulphur Springs, Texas, and in Greenville, Texas.
Vision
To be the educational provider of choice for the region.
Mission
Paris Junior College is a comprehensive community college serving the region's educational and training needs while strengthening the economic, social and cultural life of our diverse community.