Brandon Grady Teague, a 33-year-old Sulphur Springs man was accused of running from authorities after ditching a bicycle he stole from Walmart Saturday afternoon, according to police reports.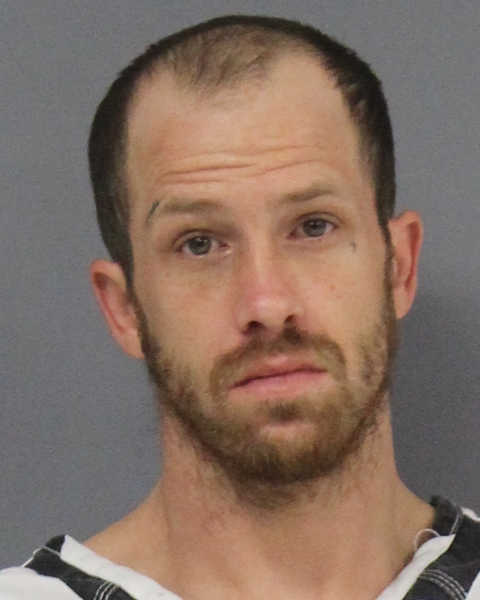 Sulphur Springs Police Officer Sean Hoffman was dispatched at 5:38 p.m. Jan. 18 to Walmart in reference to a theft. The suspect allegedly book a bicycle from the store without paying for it and was last seen leaving the property headed north on it, according to arrest reports.
While Hoffman was en route to Walmart, a Texas Department of Public Safety trooper advised via radio that he had attempted to stop a man riding a bike on South Broadway Street near a bank drive-through location. The trooper reported the man dumped the bike and took off running, Hoffman alleged in arrest reports.
Hoffman alleged upon his arrival at the last sighting of the suspect, a man was allegedly spotted running in the 200 block of McCann Street. A McCann Street resident pulled video camera footage taken in real time. On it, the man was reportedly seen running behind a residence two doors down just minutes before, Hoffman alleged in arrest reports.
Hoffman and the trooper reportedly entered the back yard in question, in an attempted to locate the man. Upon entering a shed behind the residence, the officers found a man trying to hide beside a couch, Hoffman alleged in arrest reports.
The man, identified in arrest reports as Brandon Grady Teague, was taken into custody and transported to Walmart, where store employees identified him as the man involved in the theft.
Teague was jailed on a misdemeanor theft of property valued at $100 or more but less than $750 charge and a felony charge of evading arrest or detention with previous convictions.
Teague was released from jail Sunday, Jan. 19, on $5,000 bond on the evading arrest or detention charge and $1,000 bond on the theft charge, according to jail reports.
The Jan. 18 arrest marks the second time Teague has been jailed on theft and evading arrest or detention charges, according to jail reports. He was also jailed Dec. 23, 2017 on a theft charge and on Sept. 21, 2019 for evading arrest or detention, according to jail reports.
KSSTRadio.com publishes Sulphur Springs Police Department reports and news. The Police Department is located at 125 Davis St., Sulphur Springs, Texas. Non-emergency calls can be made to (903) 885-7602.
If you have an emergency dial 9-1-1.
The Sulphur Springs Police Department continues to serve its citizens with pride in its overall mission and will strive to provide the best possible police force in the 21st century.