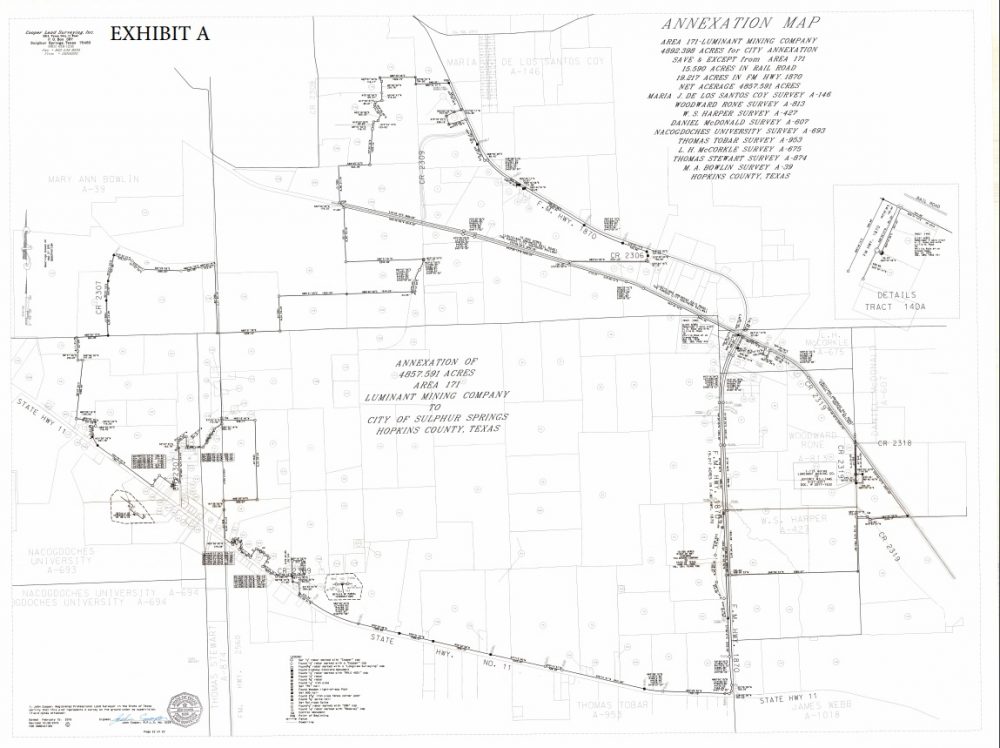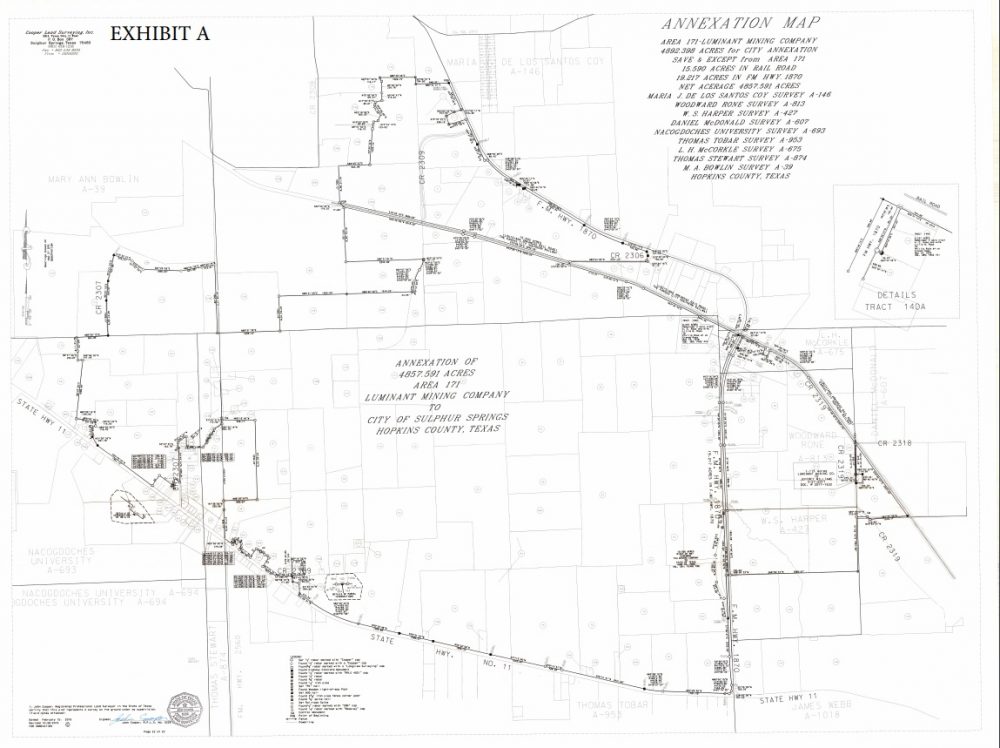 Two public hearings are scheduled next week regarding the proposed annexation of 4857.591 acres of property previously owned by Luminant.
The deal between the City of Sulphur Springs and Luminant to transfer the title for the former Thermo mine property to the city was closed at Friday, Nov. 22, Sulphur Springs City Manager Marc Maxwell reported. Now, the city is in the process of annexing that parcel of land.
The proposed annexation is only for the old Thermo mine property, it does not include the 15.59 acres of railroad and 19.217 acres of right-of-way on FM 1870. No homes or other personal property between the city and the mine will be included in the annexation, if approved by Sulphur Springs City Council. By only including city property, the annexation process will be cut from what could take about a year down to about 60 days, according to the city manager.
The property does still contain land in the process of being reclaimed, as required for environmental standards; reclamation is an ongoing process that typically takes 7-8 years, according to the city manager.
The first hearing will be held at 5:30 p.m.Tuesday, Jan. 7, and the second at 6 p.m. Thursday, Jan. 9, both at Sulphur Springs City Hall, 201 North Davis St.
According to the hearing notice, "all such persons interested in the above proposed annexation … Shall have the right to appear and be heard" during the two designated public hearings.
The first hearing is to be just prior to the regular January meeting of Sulphur Springs City Council, which is slated to begin at 7 p.m. Jan. 7. During the regular council meeting Tuesday night, the counsill will be asked to consider approving "land lease agreements at the old Thermo Mine/Luminant property and authorizing the city manager to execute said documents," according to the Jan. 7 regular meeting agenda.
Annexing the property into the city would make the property available for future use, including potential industry, which would increase the city tax base and provide additional funding for city operations such as road and sewer repairs and upgrades. Interest has already been expressed by some business representatives to locate their company on the site, according to the city manager.
Additional information about the proposed annexation of the old Thermo mine property, including a service plan, maps, public notices and other documents, can be found on the city's website.