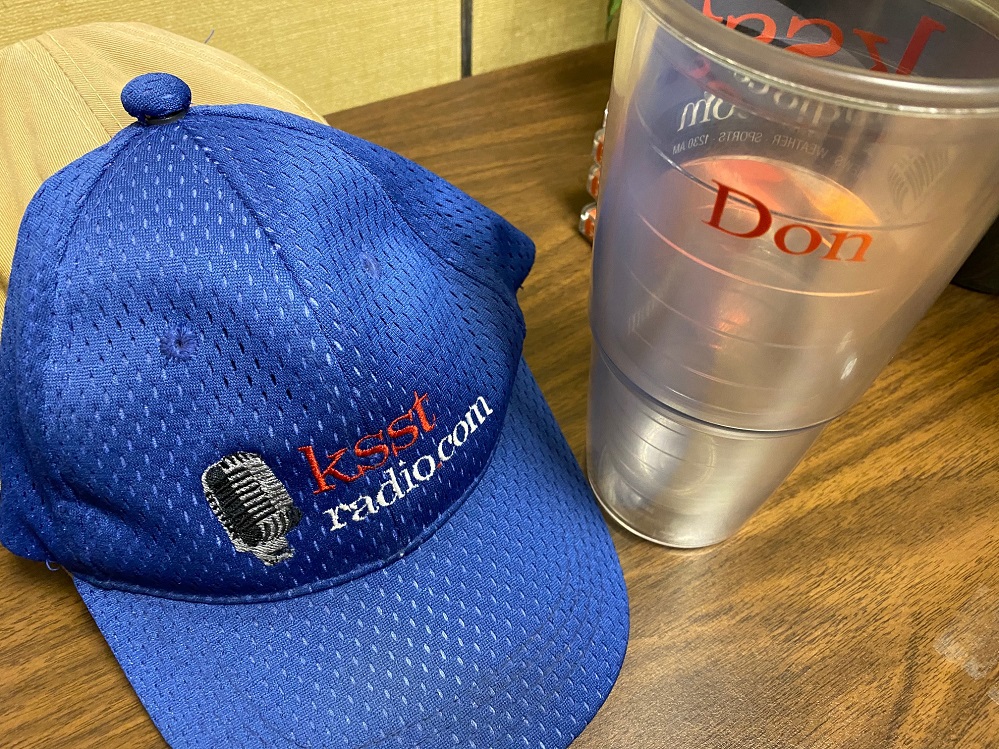 By Don Julian

A review of the sports files recently produced a list of 16 top stories involving Wildcats and Lady Cats teams during 2019. The list began running Monday, Dec. 23, and will continue through the first day of the New Year, with additional . On Jan. 2, a story will provide the entire list of 16.
#2 SSHS Sports Story: Lady Cats Track Star SaDavia Porter Qualifies For State Meet in 100-Meter Dash
My #2 story of 2019 involving SSHS sports is Lady Cats Track standout SaDavia Porter qualifying for the State Track Meet in the 100-meter dash.
Porter committed to UT Arlington in November 2018. She had a great senior year on the track in 2019, culminating in a trip to State. At District, Porter won both the 100 and the 200-meter and ran a leg on the Lady Cats 4X100 meter relay team. She qualified for the Area Meet in all three. Porter also qualified for Regional in the 100-meter, 200-meter and 4X100 meter relay at the Area Meet. Porter's second place finish at Regional punched her ticket for the State Meet. She qualified for State on the same track she now runs on at UTA.
Porter's Lady Cats Track Coach Derek Tyson said Porter had real good workouts getting ready for the State Meet. The State Meet's 100-meter dash on May 10 featured a field of 9. Porter's time was seventh best in the field. She ended up 6th with a time of 12:03. Coach Tyson said she did a great job. He called the 100-meter runners fast and an elite field
My #2 SSHS sports story for 2019: SaDavia Porter qualifies for the State Track Meet in the 100-meter dash and finishes sixth best in state.
#1 SSHS Sports Story: Wildcats Basketball Team Earns a Trip to the State Tournament
My #1 SSHS sports story for 2019 is the Wildcats Basketball Team's sensational season that culminated with a trip to the State Tournament.
The doubters are hard to find now, but they were out there when three projected Division I caliber players transferred from Sulphur Springs High School before the start of the 2018-2019 season.
Wildcats Coach Clark Cipoletta had a different idea. The next three men needed to step up and, that's what they did.
Several ranked Class 6A teams became Wildcats victims. Somehow the Wildcats managed to go 10-0 in district play. Leading scorer Keaston Willis missed seven of those games with an injury. For several of those games, #2 scorer Day Day Hall was also out. Still the Wildcats found ways to win close, tight games.
In the playoffs the Wildcats defeated John Tyler in bi-district, Midlothian in Area, Lufkin in the Regional Quarterfinal, both Highland Park and Frisco Lone Star at the Regional Tournament and it was hello San Antonio and hello State Tournament. The Wildcats 16-game win streak did end with a State Semifinal loss to San Antonio Wagner. The Wildcats season record was 29-9.
By the way, the Wildcats have started the 2019-2020 season like a state return is a real possibility.
The Wildcats marvelous run to the state tournament is my #1 SSHS sports story in 2019. Here's hoping for even more highlights in 2020. Happy New Year.