Hopkins County Commissioner Court, during a work session this week, discussed a construction project and needed repairs at county facilities.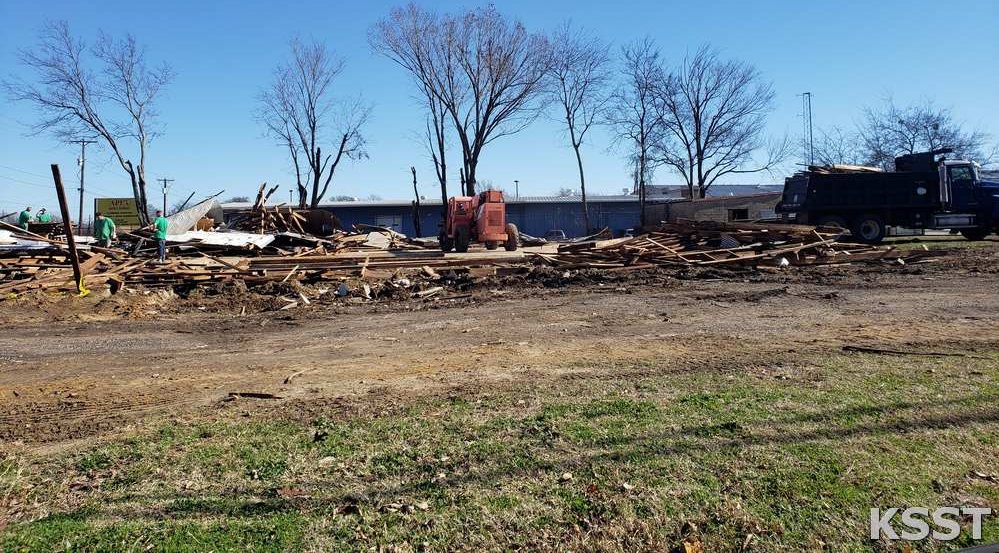 Tom Glossup reported construction on the new building to be located at the corner of Houston and Rosemont Streets is expected to really get under way the first part of February, weather permitting.
Putting an office in the building, location of a hot water heater and sinks were discussed. Glosup discussed the possibility of using a few feet of office space to house a hot water heater. When asked about sink needs, Hopkins County Sheriff Lewis Tatum noted a deep sink would be needed. One large sink with hot and cold water on the outside wall would likely suffice.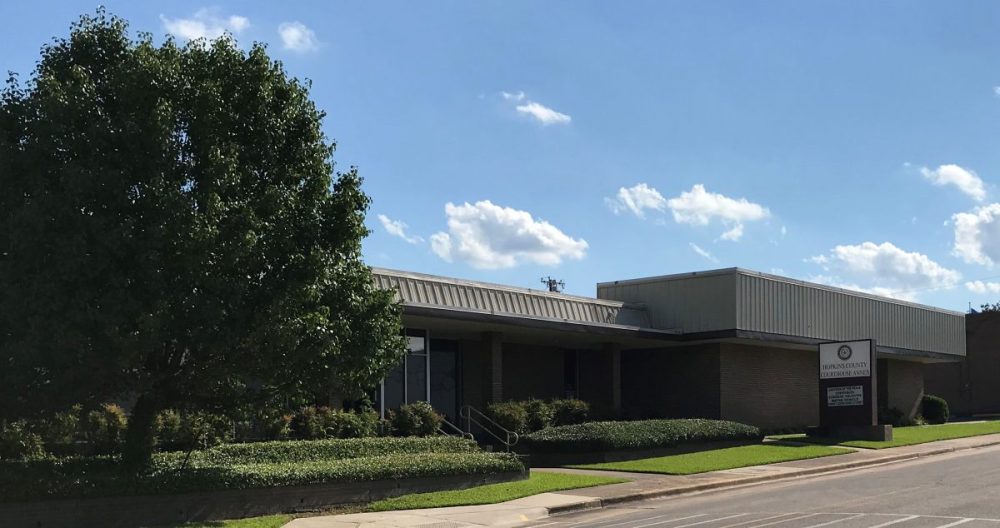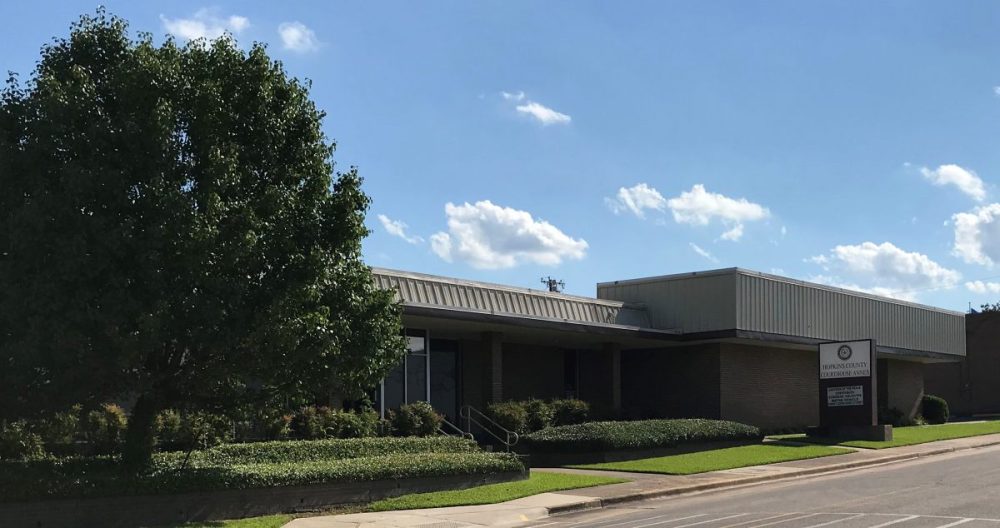 Work in the Justices of the Peace's offices could begin in February as well. The work was approved last year following water problem which caused damage to a wall. Waterproofing of one wall, painting and carpeting are on the list of items planned. The floor will need to be cleared and cleaned as well, according to Glosup.
Glosup said he was approached about the potential of making the JP's offices more secure for employees, especially those more exposed to the incoming visitors at the front desk than in some other areas. Ideas discussed were protective glass over the top part of the counter, relocating or switching up the glass wall, possibly adding a different door, requiring visitors to be buzzed in by county staff and a different more protective glass.
One factor that would need to be considered, according to Glosup, is the configuration of the counters; they may need to modified so that they come together at a right angle to allow for easier implementation of additional safety measures. Expense of the changes, including any new materials needed, would be another factor to take into consideration, officials noted.
Tatum said he'd like to see the Justice of the Peace and Tax Offices added to alarm system monitored at the sheriff's office. The new buildings are already on the system.
Glosup said the JPs' offices indicated they would like to be closed on Friday, Feb. 14, which would allow inmates to help move things in readiness for the work. The JPs' offices would then be closed Feb. 14-17 (President's Day holiday), under the proposed timeline.
County Judge Robert Newsom said the law does allow a department to shut down for one day if needed for work.
Glosup inquired about hiring painters to allow the work to be completed expediently, as was done at the AgriLife Extension Office recently.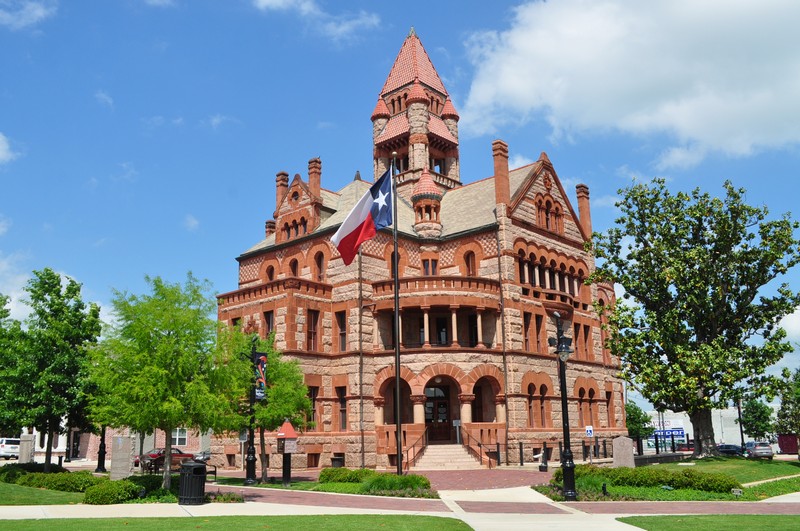 Newsom noted repairs are needed for some windows at Hopkins County Courthouse, including in the main courtroom.
James Showalter anticipated an announcement this week regarding any additional grants available that Hopkins County. These grants could go towards installation of solar panels on any county building, Newsom reported.
Glosup suggested the tax office as a potential location should it meet other requirements for any grants offered. Also suggested was expanding the number of panels on Hopkins County Law Enforcement Center. Recently panels were installed atop the county jail area. Also suggested, if grants are available and the facility qualifies, was potentially putting panels over another section of the HCLEC, the sheriff's administrative offices on the other side of the building.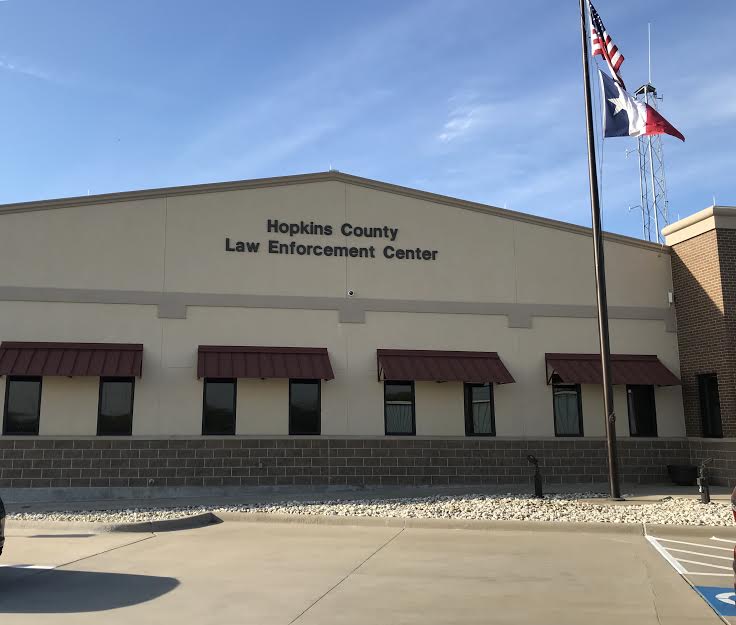 County Fire Chief Andy Endsley asked where things were in the plan to phase out old light systems and transition to LED lights. Tatum said as lights are going out in the sheriff's office, they are being replaced with LED lighting and systems. Newsom said he liked the idea of making the change at the jail first, for additional cost savings. Newsom said he'd like to see the lighting plan move forward.
Glosup cautioned that there aren't many rebates or programs that offer cost incentives for switching to LED lighting as there are for installing solar panels.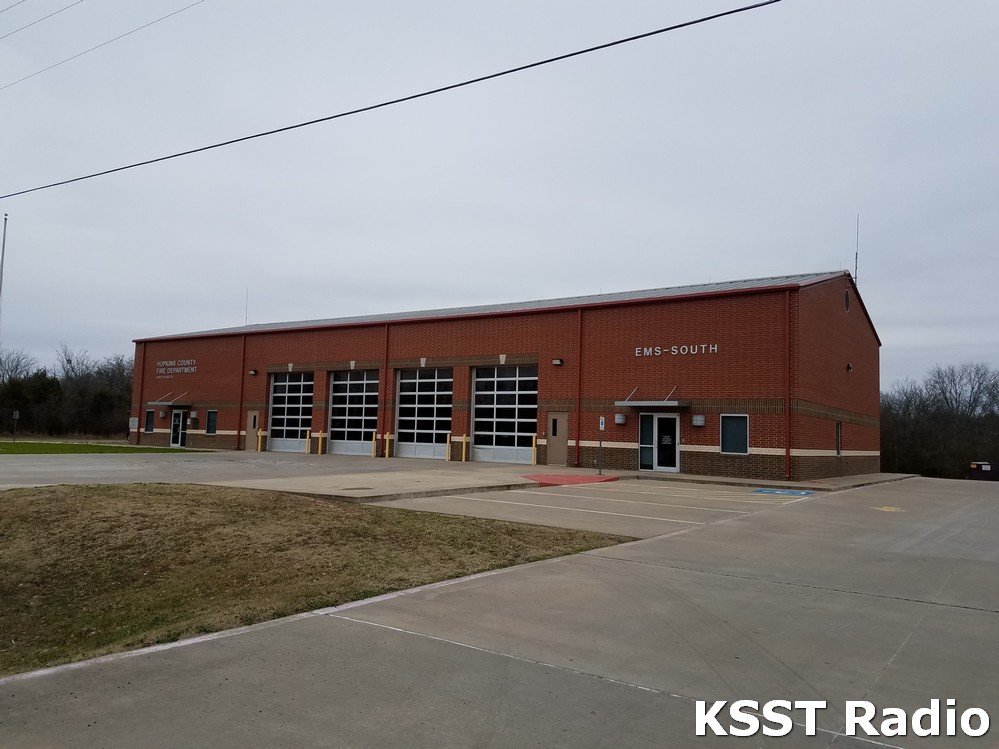 Newsom said just making the change should balance out in three years in cost savings. He suggested changing lights at the county fire station, which also recently had solar panels installed, and at the Civic Center, which has had solar panels for years.
The district attorney's office staff also alerted officials of a possible issue at their new building. Staff reported floor moisture and expressed concern for potential mold issues related to the moisture. Carpeting was rolled back. Glosup was notified. County staff removed a rug at the entry and set up a fan in front of it to help dry it out, officials reported.