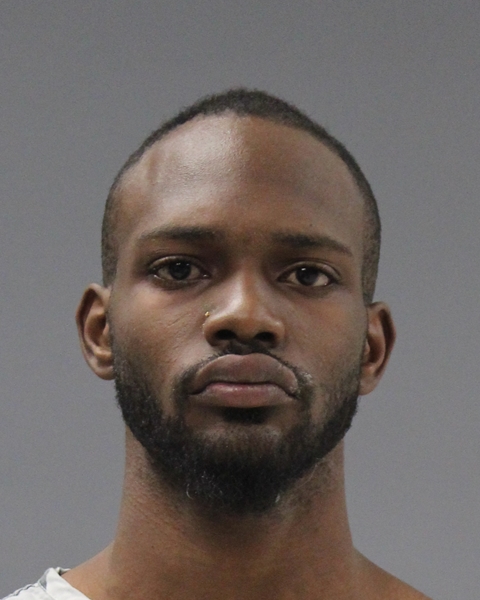 A 23-year-old Commerce man, who allegedly falsely identified himself, was jailed Sunday on controlled substance and failure to ID charges as well as a parole warrant.
An officer reportedly conducted a traffic stop on a red Jeep Cherokee just after 3 p.m. Jan. 26 on Main Street at Locust Street. The driver and passenger were asked to identify themselves. Both occupants were alleged, in arrest reports, to be "extremely nervous."
A glass pipe of the kind commonly used to smoke methamphetamine as well as a small bag containing a white, crystal-like substance suspected to be methamphetamine were allegedly found during the pat down of the passenger, Sulphur Springs Police Officer Adrian Pruitt alleged in arrest reports.
After being taken into custody, the passenger was allegedly found to have initially identified himself as another person. The officer had attempted a records check using the information given. The man reportedly told the officer his name after being asked for it several times. The man identified in arrest reports as 23-year-old Clifford Ray Davis Jr. of Commerce said he gave a false name because of a warrant for his arrest, Pruitt alleged in arrest reports.
Davis was jailed not only on the outstanding violation of parole warrant but also for possession of less than 1 gram of a Penalty Group 1 controlled substance in a drug-free zone and failure to identify as a fugitive from justice by intentionally giving false information.
He remained in Hopkins County jail Monday morning, Jan. 27, on a parole warrant; bond was set at $10,000 on the controlled substance charge and $2,000 on the failure to ID charge, according to jail reports.
KSSTRadio.com publishes Sulphur Springs Police Department reports and news. The Police Department is located at 125 Davis St., Sulphur Springs, Texas. Non-emergency calls can be made to (903) 885-7602.
If you have an emergency dial 9-1-1.
The Sulphur Springs Police Department continues to serve its citizens with pride in its overall mission and will strive to provide the best possible police force in the 21st century.