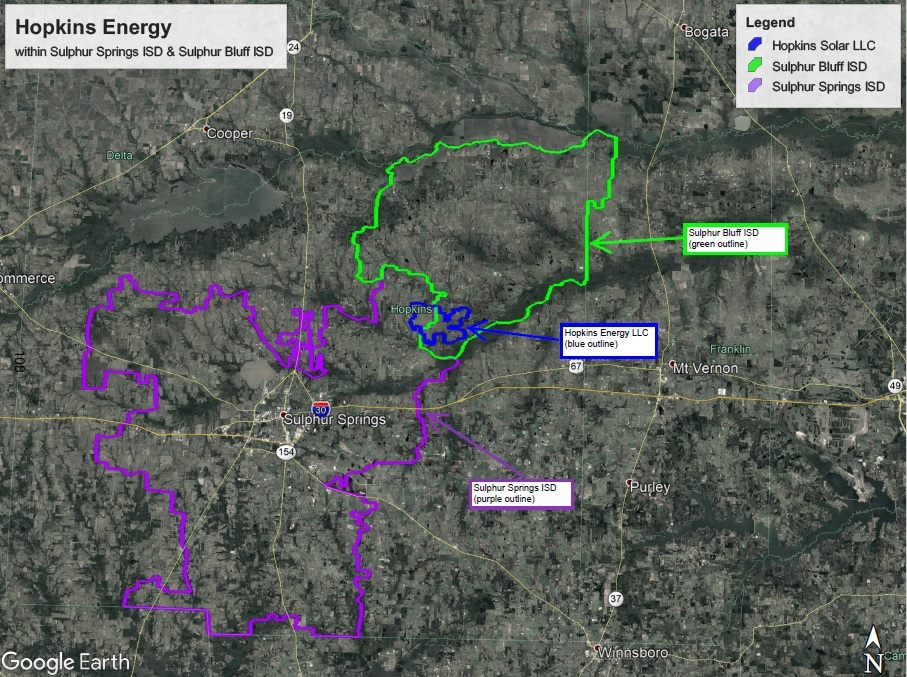 Public hearings over designation of reinvestment zones and the Hopkins Solar appraised value limitation agreement will be conducted during SBISD's regular board meeting Thursday, Dec. 19.
The meeting is scheduled to begin at 6 p.m., but may be delayed a bit until the group can get out to Sulphur Bluff.
Sulphur Springs ISD trustees on June 10 accepted an application to agree to consider a value limitation for the 40 percent of the proposed facility to be located within the school district boundary and hired Powell Youngblood & Taylor to assist the district with legalities of the project.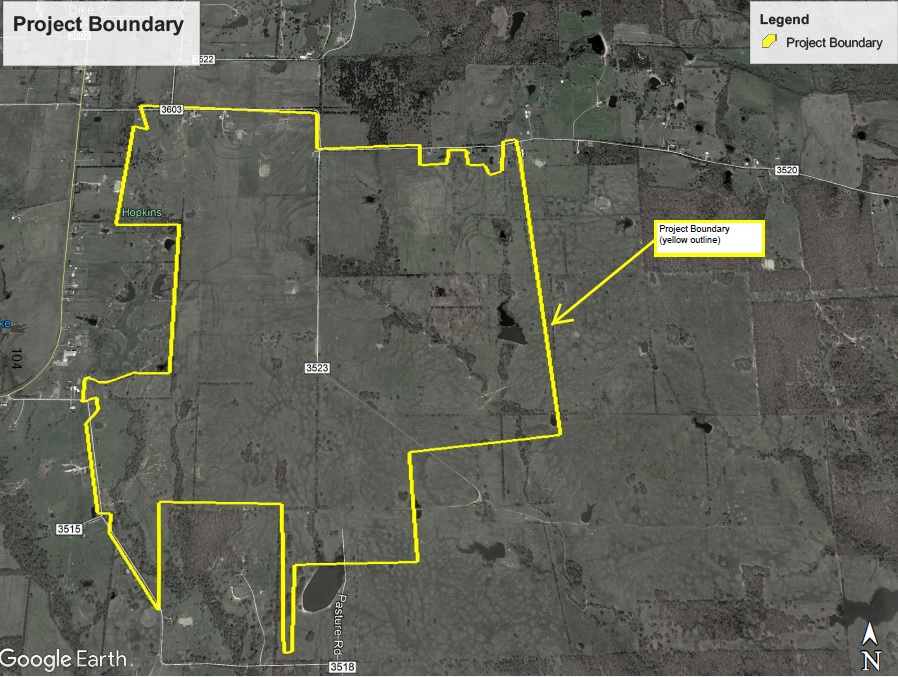 Sulphur Bluff ISD Board of Trustees Thursday, June 20, accepted an application for an appraised value limitation for Hopkins Energy LLC and also hired the attorneys to represent them.
The proposed solar energy project would span approximately 2,962 acres, with 40 percent in SSISD and 60 percent or an estimated 1,777 acres within SBISD.
The facility is expected to be 320 MW-AC solar electric generating facility, with 1,625,000 photovoltaic panels and 140 inverters. Of those, 192 MW-AC of the capacity, 975,0000 photovoltaic panels and 84 central inverters would be located in SBISD, according to Jordan Christman, property tax incentive coordinator for KE Andrews, the firm for Alpin Sun, which is seeking Chapter 313 value limitations from for Hopkins Energy LLC, according to data provided in June.
The application was completed on June 26 and has been approved by Comptroller's Office.