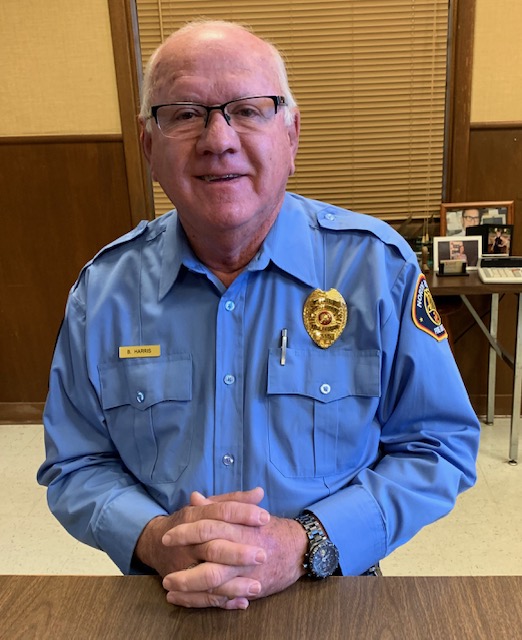 Earlier in 2019, the North Hopkins Volunteer Fire Department led by Chief Bobby Harris and the South Sulphur Volunteer Fire Department led by Chief Jim Rich merged into one department. It is now called the North Hopkins-South Sulphur Volunteer Fire Department. NH-SS VFD serves the fire region stretching from Hwy 11 West northward and northeasterly all the way to Hatchetville Road, east of Hwy. 19 North. A new sub-station for the department will be built on land in the Pleasant Grove Community, and the donated site is already prepared and ready for construction. Improved ISO ratings can help minimize the cost of homeowners insurance for homeowner living near a substation. A Photo Drive fundraising effort is going on now for purchase of needed equipment as well as construction of the new building.
The Photo Drive fundraiser is being conducted by a marketing company out of Arkansas which the fire departments have used before. Representatives identified as from the marketing company will call on every home within the department's fire region to offer a photography package in exchange for a $40 donation to the NH-SS VFD. Customers who donate during December will receive a professional photo sitting and one quality 8×10 for the donation. Additional photos can be selected and ordered. If you don't wish to have a photo made, you can make the donation and give the photo sitting to a friend or other family. Or when the representative calls at your home, you can make any amount of donation that you wish to the NH-SS VFD. Donations are always needed! If you miss the visit from the Photo Drive representative, call 903-348-3800 or 903-951-2282. Or mail a donation in care of Chief Harris at 1492 CR 4759, Sulphur Springs Tx 75482.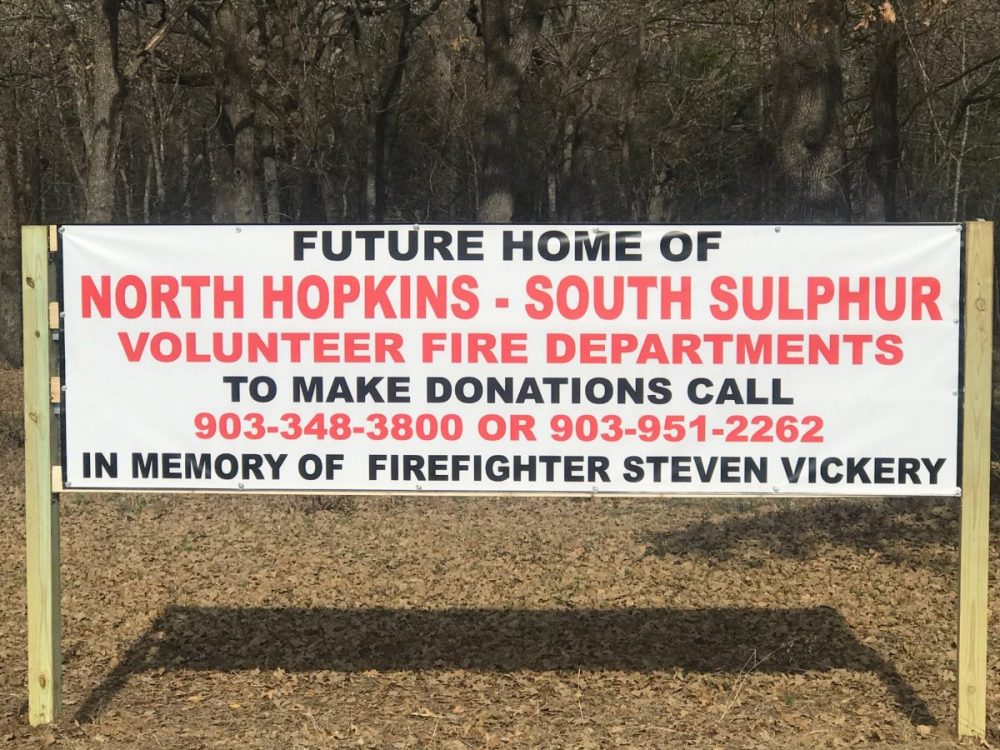 All Hopkins County VFD's exist through grants, fundraisers and donations in addition to minimal funding from the County. As First Responders, members of VFD's are contacted by radio when a fire, EMS call or disaster occurs in their fire region. VFD's both provide mutual aid and receive mutual aid from other VFD's in the county. According to Chief Harris, "all of us just want to help. Our training prepares us to help the public during dangerous situations, and volunteers get a lot out of responding to those calls and seeing them resolved. All the departments need volunteers. If you are interesting in becoming a volunteer, please call or just ask any of us. Most of us are long-term volunteers, having done it for years, and that tells you something".