Hospital District Board Approves Demolition of 3 Houses, Discusses CHHA Appointment, Election
A number of items were considered and discussed during Hopkins County Hospital District Board of Directors's December meeting, including demolition of three houses, appointment of a board member to a local alliance, a May 2 board election, a board member attaining a certification and a retirement plan.
House Demolition
Approval was given for three houses on Airport Road owned by the hospital district to be demolished. The properties, amounting to 4.211 acres and located across from the hospital, are owned by the hospital district in a severe state of deterioration. Missing roofs, buckling and water damage were among the issues cited.
Staff went in and destroyed some records that were "well past graded to shred." A crew went in and shredded documents, Hospital District Board CEO/CFO Ron Folwell and Smith reported.
Board Matters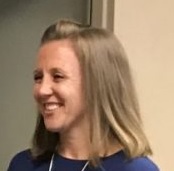 The hospital district board was scheduled to approve representatives for the CHRISTUS Hopkins Health Alliance Board. At the beginning of their meeting, however, the board opted to table that item.
"As you guys know, from a hospital board standpoint we have to have a board representative appointed to serve on our quality executive committee. At one of our last board meeting for CHRISTUS Hopkins Health Alliance the board unanimously approved Kristi Schultz, representing that board on our Quality Executive Committee. Our team has met with Kristy," Paul Harvey, ministry president and chief executive officer for CHRISTUS Trinity Mother Frances Sulphur Springs, told the hospital district board Tuesday night. "We're real pleased to get somebody with Kristi's background on. She's going to be a great addition to that Quality committee at the hospital."
She was scheduled to attend her first Quality Control Committee meeting on Thursday, Dec. 19.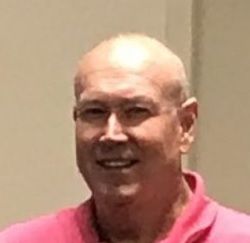 Folwell recognized Kerry Law has completed his certification as a health care trustee.
The Texas Healthcare Trustee Certified Healthcare Trustee designation is earned through a voluntary program designed to help health care board members become better leaders and show their commitment to good governance to their hospital and community.
To become a CHT, board members must complete 1 year of board service;
24 hours of continuing education within the last 3 years by approved sources; pass the CHT exam with a score of 70 or higher; and pay the CHT application fee.
The hospital board also approved notification for a May 2 Election for four seats on the hospital board, three full term seats and one unexpired term. Chris Brown, who is finishing out the term of Dan Ropert, and Schultz, who is serving in Dr. Suzanne Thomas' seat. Both were appointed to serve in those seats until the May election. Bill Dietze and Tim Kelty are currently serving out the remainder of their terms in office.
Candidate filing for the hospital board seats will open Jan. 15 and continue through Feb. 16. Interested candidates should see Ron Folwell to sign up as a candidate during that time.
Miscellaneous
The board also approved:
Renewal of the property and casualty insurance with tort limitations as recommended.
Christmas bonuses or gift cards for district employees.
Minutes of the regular Oct. 29 meeting.
Termination of a frozen 403(b) retirement plan, which costs the district $3,000 every time they have to do an IRS update. Those in the plan will be notified so their funds can be rolled over into an IRA or other option.
Nursing home reports.
Executive Session
The board adjourned into executive session to review minutes from the Oct. 29 meeting and consult with an attorney to discuss real estate matters. Following a brief closed session, the meeting adjourned with no action taken related to the real estate matters.