December 14, 2019 – A 54-year-old ranch worker from Emory was jailed Friday morning after methamphetamine was allegedly found in his truck in Pickton.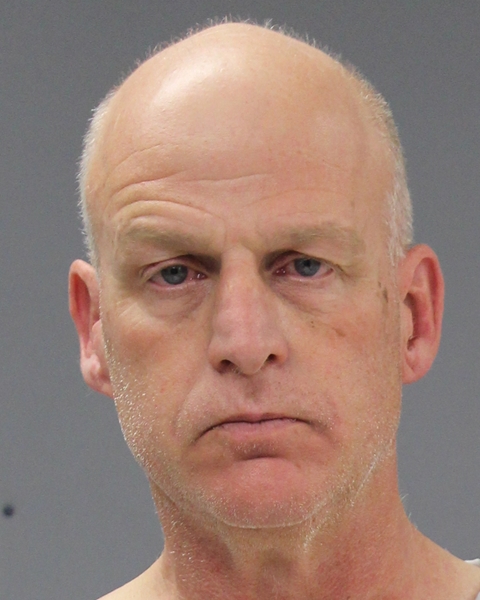 Hopkins County dispatchers received a complaint of a cattle trailer with its flashers on and no one visible around it on County Road 2417 near FM 269 at 7:31 a.m. Dec. 13. Sheriff's Deputies Aaron Chaney and Richard Brantley were dispatched to the location to check it out.
Upon arrival, Chaney parked his truck facing the vehicle with cattle trailer attached that was parked in the middle of CR 2417. Chaney reported he didn't see a driver until he got close to the driver's side of the vehicle. There he saw a man sleeping in the driver's seat so he tapped on the window to wake him up.
Chaney asked the man to step out to talk to him and obtained information which identified the man as 54-year-old Howard Stuart Cody of Emory. Chaney alleged he could see a glass pipe of the type commonly used to smoke methamphetamine on the driver's side floorboard of the Freightliner truck tractor. Cody was detained in handcuffs.
When asked if he had any other contraband on him, Cody allegedly admitted he did. A pat down of Cody revealed a small travel-size Tylenol container with two baggies of a crystal-like substance suspected to be methamphetamine in the his pants pocket.
Sheriff's Deputy Richard Brantley soon arrived to assist Chaney on CR 2417. Cody was reportedly placed into Brantley's patrol vehicle while the deputies searched his truck-tractor rig. Brantley transported Cody to jail at 8:30 a.m., while Chaney inventoried the truck and cattle trailer prior to their impound by a wrecker service.
The suspected methamphetamine weighed 1.2 grams and had a positive response for methamphetamine when tested using a field test kit.
Chaney reported using satellite imagery to determine the truck and trailer had been parked approximately 210 feet from a church with more than three pieces of playground equipment, making it a drug-free zone. However, the drug-free zone enhancement was not added to Cody's charge.
Cody remained in Hopkins County jail Saturday morning, Dec. 14, on the possession of 1 gram or more but less than 4 grams of a Penalty Group 1 controlled substance charge; bond was set at $15,000, according to jail reports.