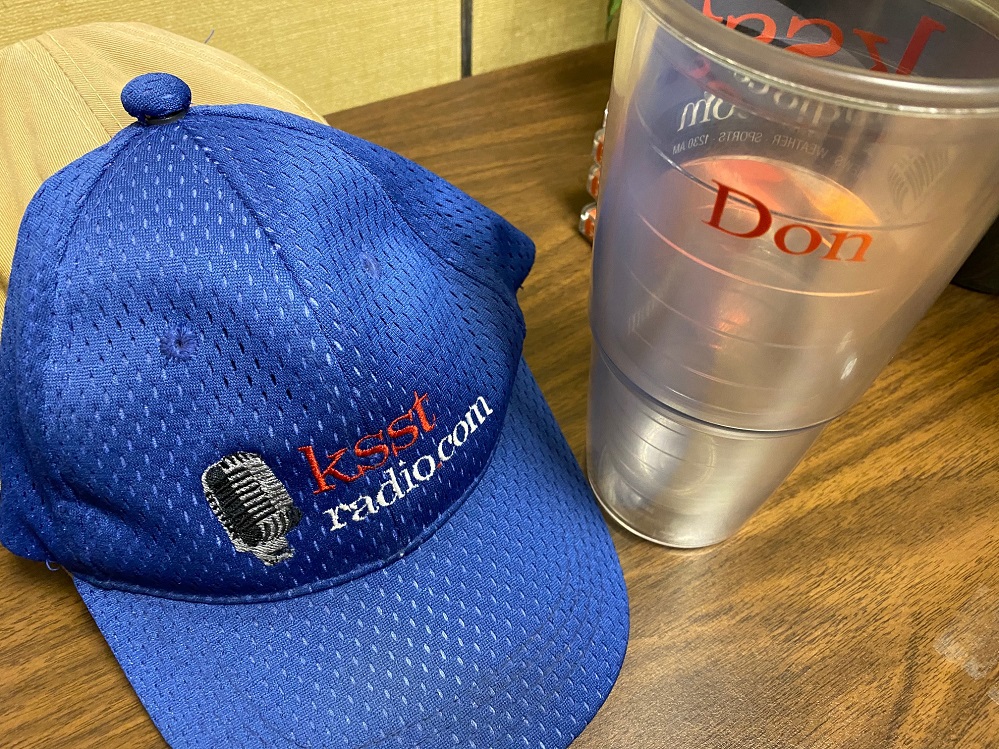 A review of the sports files recently produced a list of 16 top stories involving Wildcats and Lady Cats teams during 2019. The list began running Monday, Dec. 23, and will continue through the first day of the New Year, with additional . On Jan. 2, a story will provide the entire list of 16.

Don Julian #7 SSHS Sports Story for 2019: Accomplishments and More From Grads
#7 features some of the accomplishments and other news involving Wildcats and Lady Cats alums this season.
Former Wildcat quarterback and wide receiver Ryan Humphries had a big year at Sam Houston State. Humphries started the season as a return man and receiver but wound up as the starting quarterback.
Former Lady Cats volleyball player Rita Hill also had big news in mid-January. At a basketball game at Mount Pleasant, Hill told me she was wrapping up her classwork at Tyler Junior College and would be transferring to Stephen F. Austin to play volleyball for the Lady Lumberjacks.
Former Wildcats Basketball player Bradley Washington won a big playoff basketball game as the head coach at Pflugerville Connally.
Former Lady Cats Soccer player Kam Wimberly reported at Wildcats and Lady Cats Summer Camp that she would be continuing her soccer playing in college going from Paris Junior College to Erskine College in Due West, South Carolina.
Recently, former Wildcats football star and former assistant coach and defensive coordinator Triston Abron, now head coach at Paul Pewitt, took his Brahmas to the state Class 3A, Division II title game against Gunter. After a loss, Coach Abron is really wanting to return quickly to that title game.
Finally, perhaps the greatest Wildcat of the them all passed away this year. April 12 marked the passing of Forrest Gregg, NFL Hall of Famer and coach and much more. Gregg was 85.
Don Julian #6 SSHS Sports Story for 2019: Wildcats and Lady Cats Signing Letters of Intent
My #6 top story from SSHS in 2019 features all of the Wildcats and Lady Cats who signed letters of intent to continue their sports at colleges.
For Wildcats Basketball, Day Day Hall signed with Indiana University Purdue University University Indianapolis. Cameron Kahn signed to play at Dallas Baptist. At the end of last season, Keaston Willis signed with the University of the Incarnate Word in San Antonio and Xavier Cork signed with Western Carolina.
In football, after the end of the 2018 season, quarterback D'Corian Young signed with Trinity Valley Community College in Athens. Damiyon Dugan signed to play at Hardin Simmons in Abilene and Texas A&M-Commerce got signatures of receivers Landry Tyson and Austin Dodd. DQ Pitts and Jermond Bryant-Amos signed with RPA College in Arlington. Defensive lineman Jose Rodriguez signed with Louisiana College.
Wildcats Golfer Carter Lewis signed to play golf at UT Tyler
In baseball, pitcher and infielder Jaxon Chaney signed with Ouachita Baptist, where he'll get to face former Wildcats teammate Kaden Argenbright, who signed with Henderson State.
Lady Cats volleyball players in 2018 Autumn Tanton and Lexi Whisenhunt both signed with Oklahoma Wesleyan. Tanton also found out early this year that she had earned All-State First Team honors.
Wildcats Soccer player Manuel Esparza signed with Southwestern Assembly of God University in Waxahachie.
Lady Cats Track athlete Abbi Beggs signed with Indiana Tech.