Don Julian's Top 16 SSHS Sports Stories For 2019 Continues With #13-15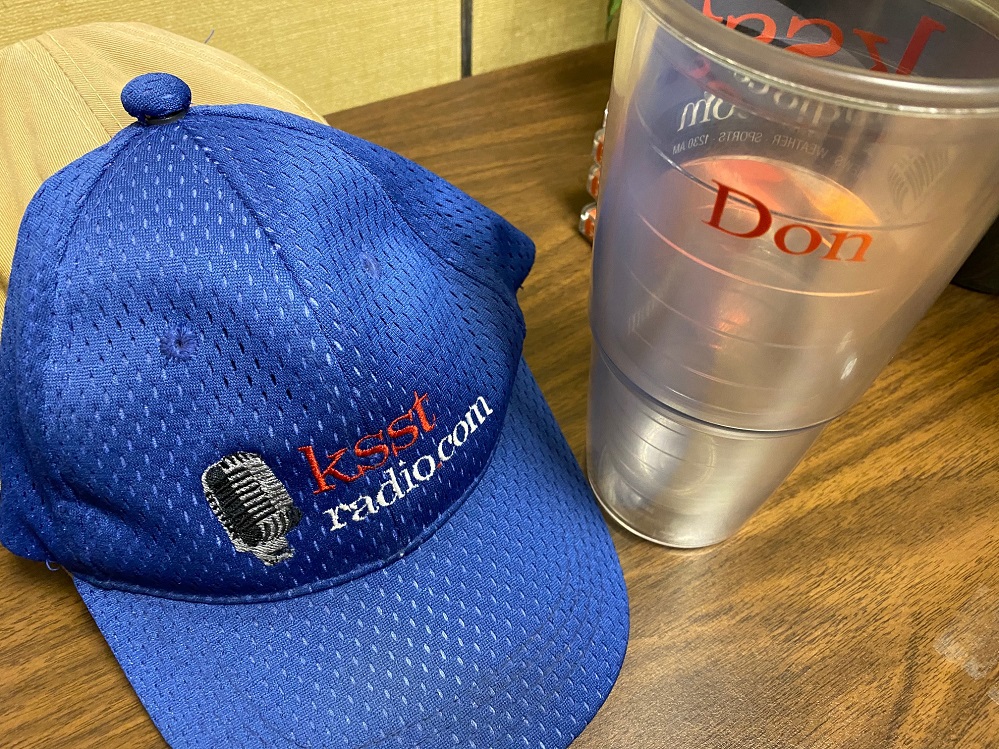 By Don Julian
A review of the sports files recently produced a list of 16 top stories involving Wildcats and Lady Cats teams during 2019. The list began running Monday, Dec. 23, and will continue through the first day of the New Year, with additional . On January 2, a story will provide the entire list of 16

#15 Sulphur Springs High School Sports Story For 2019: Wildcats Team Tennis Makes Playoffs

My #15 highlight for SSHS Sports in 2019 is Wildcats Team Tennis qualifying for bi-district playoffs. On October 15, Wildcats Team Tennis took on Jacksonville at indoor courts at Texas High. Earlier in the season during a tournament, Jacksonville had dominated the Wildcats. That was not the case in the rematch although the Indians did win the bi-district match, 10-5. This year's Wildcats Team Tennis Squad was more competitive than past teams. They finished in third place in district play behind juggernaut Texas High and rapidly improving Lindale. Perhaps the Wildcats best win of the district campaign was their 15-4 win over Greenville that secured their third place spot in district. Hats off to Wildcats Team Tennis Coach Tony Martinez. My #15 sports story during 2019, Wildcats Team Tennis makes the playoffs.
#14 SSHS Sports Story: Lady Cats Basketball Wins 24 Games and Makes PLayoffs

Number 14 on my list involves the Lady Cats Basketball Team. In Coach Brittney Tisdell's first season (2018-2019) as Head Coach, the Lady Cats, with four senior starters, win 24 games while losing only 8 and they qualify for the playoffs as the district's third seed. In bi-district, the Lady Cats lost to Jacksonville, 57-46 at Winona. Earlier in the season on senior night for the Lady Cats, the Lady Cats honored five good seniors: sub Tarayla Kelley as well as starters Te'Aria Rose, Danielle Godbolt, Autumn Tanton and SaDavia Porter. My #14 pick for top SSHS sports story in 2019, the Lady Cats Basketball team wins 24 games and qualifies for the playoffs.
#13 SSHS Sports Story: Wildcats Soccer Team Gives a District Champ Fits in Bi-District

Number 13 on the list, the Wildcats Soccer Team making the playoffs under first year head soccer coach Alexi Upton. Then, when the Wildcats got there, they played one of their best matches of the season against Jacksonville in bi-district at Mineola. As the district's #4 seed, the Wildcats drew a district champion in the Indians. Much earlier in the season, Jacksonville had defeated the Wildcats 3-1 in a Longview tournament. Two and a half months later, the Wildcats played some tenacious defense against Jacksonville and gave them all they wanted. The teams battled through regulation with the score tied 0-0. They remained scoreless through overtime's two periods. Finally the Indians won 4-3 in penalty kicks to win in a shootout. Jacksonville later told Coach Upton, the Wildcats gave them the best game they had in the playoffs until the Indians finally lost several rounds later to powerful Frisco Wakeland coached for former Wildcat Coach Andy Holt. My #13 top sports story from SSHS for 2019, the Wildcats Soccer Team's impressive showing in bi-district playoff action against a good Jacksonville team in Coach Upton's first season as Wildcats Head coach.