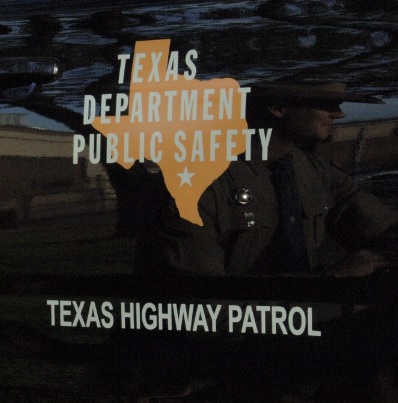 An Interstate 30 traffic stop Wednesday morning resulted in a 39-year-old DeSoto woman's arrested, after marijuana and Ecstasy were found in her vehicle, according to arrest reports.
Texas Department of Public Safety Trooper Aaron Hanna reported stopping a Nissan Rogue at 11:44 a.m. on Interstate 30 at mile post 131 for speeding.
During contact with the driver, Hanna alleged seeing a bag containing suspected marijuana in plain view in the cup holder. Hanna instructed the driver, identified in arrest reports as Monica Shaee Hamilton of DeSoto, to hand over the substance. She was asked to step out of the vehicle and was placed into custody for possession of marijuana, the trooper noted in arrest reports.
During a subsequent interview, Hamilton allegedly admitted to having half a pound of marijuana in the vehicle. A probable cause search of the vehicle, Hanna alleged in arrest reports, revealed a vacuum-sealed bag with 8.8 ounces of marijuana and as well as three baggies containing 26 aggregate grams of Ecstasy in a shopping bag on the rear seat.
Consequently, Hamilton was booked into the county jail on manufacture or delivery of 4 grams or more but less than 200 grams of a Penalty Group 1 controlled substance and possession of 4 ounces or more but less than 5 pounds of marijuana. Hamilton remained in the county jail Thursday morning; her bond was set at $40,000 on the controlled substance charge and $5,000 on the marijuana charge, according to jail reports.