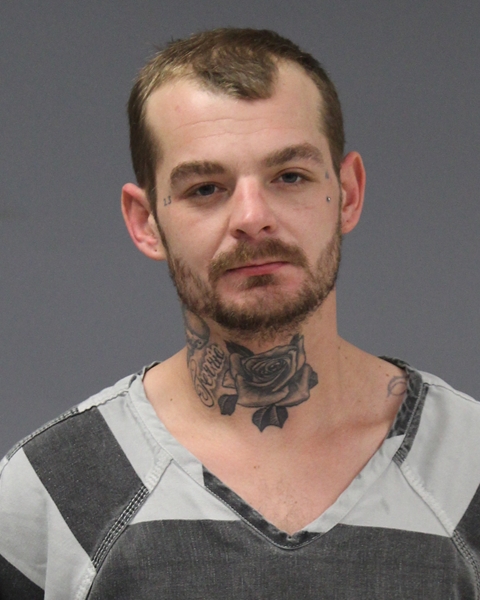 A 26-year-old Como man was jailed on two felony charges, following a report of a vehicle crash Friday night, according to sheriff's reports.
Hopkins County sheriff's deputies, along with Hopkins County, Brinker and Como firefighters, were dispatched at 8:57 p.m. Dec. 6 to what was reported as a one-car crash into a ditch on FM 69 south, according to dispatch reports.
Upon arrival at FM 69 south at Smith Street, deputies were advised the driver of a black Honda was walking south on Smith Street, according to arrest reports. Hopkins County Sheriff's Deputy Drew Fisher reportedly detained the man and placed him into custody pending further investigation.
The man was allegedly seen digging through his vehicle before walking away from it. Other deputies searched the ditch; they found a glass pipe of the kind commonly used to smoke methamphetamine, a lighter, a package of swisher sweets, and a clear plastic baggie containing methamphetamine, Fisher alleged in arrest reports.
Consequently, 26-year-old Rowdy Lee Hargett of Como was taken to jail, where he was booked on a possession of 1 gram or more but less than 4 grams of a Penalty Group 1 controlled substance charge and a tampering with evidence charge, according to arrest and jail reports. Hargett remained in the county jail Saturday, Dec. 7; bond on the charge was set at $10,000 per charge, according to jail reports.