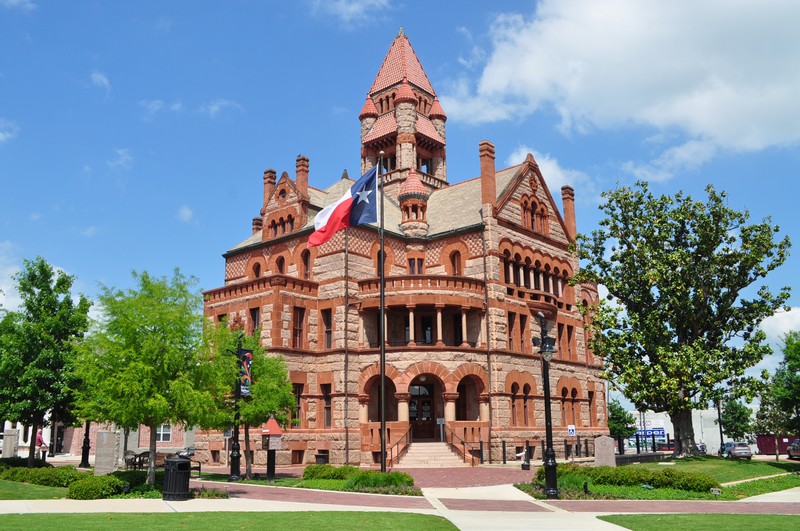 Hopkins County Commissioners Court is scheduled Monday to recognize two groups of youth for their athletic achievements during their regular court session, which begins Monday at 9 a.m. in the Commissioners Courtroom on the first floor of Hopkins County Courthouse.
In addition to the proclamations for the Miller Grove Girls and Boys and Saltillo Boys Cross Country teams, the court will be asked to consider approving the fire protection agreement with the volunteer fire departments. Resolutions and agreements regarding FEMA Hazardous Mitigation Grant Projects are also slated to be presented for approval by the commissioners court.
A request to construct an electric power distribution facility across County Road 1165, southeast of State Highway 11 has also been submitted for consideration.
An announcement too is expected to be made Monday morning regarding public dumpsters at county barns.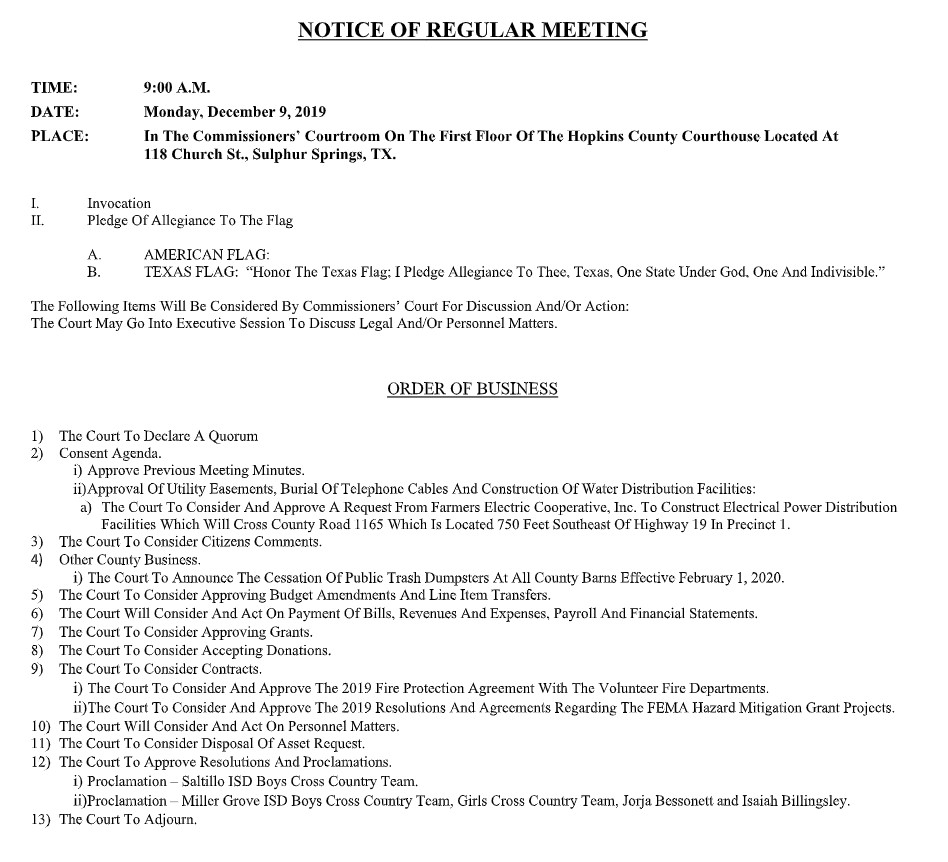 Immediately following the regular court meeting, the commissioners will move to the Meeting Room on the third floor of the courthouse, to begin a work session.
In addition to the routine updates regarding building maintenance, and departmental updates from the fire chief, sheriff and Civic Center manager, representatives from Freese and Nichols, Inc. are scheduled to meet with the court Monday during the work session as well