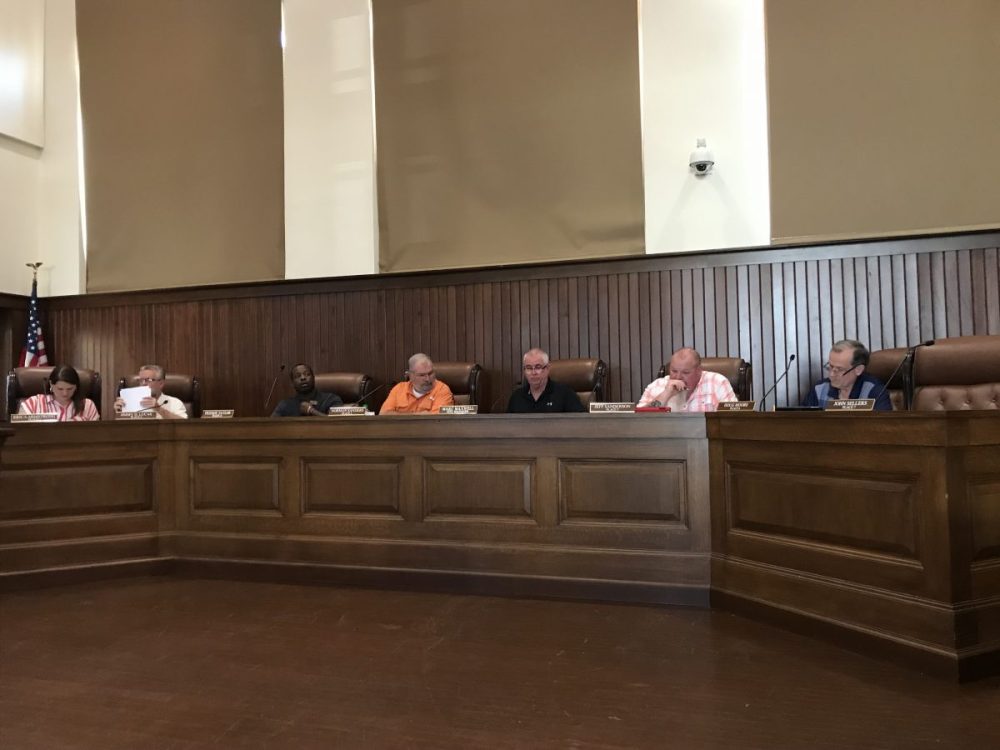 How the city operates and functions for the next 6 months could be determined Friday at the called noon meeting of Sulphur Springs City Council.
A quorum is needed to hold the meeting. Four of the seven individuals elected to the city council are required to attend before an official meeting can be held.
Mayor Norman Sanders submitted his resignation from the council last week. Erica Armstrong, Jimmy Lucas and Jeff Sanderson submitted resignations from the city council on Monday, Dec. 9. (When all four were contacted Monday, all four confirmed they did give notice of resignation, but declined to make any further comment about it, including their reasons for resigning.) One of the four will be needed to have a quorum Friday.
"I don't know if we'll have a fourth council member show up on Friday. I pray that we do," Sulphur Springs City Attorney Jim McLeroy said. "We just need one of them to show up so we can convene the meeting. We just need one of them there on Friday. It'll be a 10 or 15 minute deal and we can move on — government will continue."
If a quorum is established at Friday's noon meeting, the council will be asked to consider appointing someone to fill one of the vacated positions until the next election; consider accepting or acting on resignations from Armstrong, Lucas and Sanderson; and, then, select from among the four members someone to serve as mayor and mayor pro temp.
Section 2 of the city charter regarding council vacancies states:
"If a vacancy occurs in the council, the remaining members of the council, by a majority vote, shall appoint a qualified resident elector to serve until the next regular city election. At the regular city election, a council member shall be chosen by the vote of the people to serve out the remainder of the term left vacant."
McLeroy is recommending that one member be appointed to the council Friday. This would allow the council to operate and city business to continue as usual. The newly appointed council person would serve only until the next election. A special election would then need to be called for 2020 to fill all four vacant seats.
When asked about the appointment of only one new member as opposed to appointing all four council members, McLeroy said he believes it'd be healthier to appoint one instead of four new members to serve on the council until the next election.
McLeroy acknowledged that while he is recommending only filling one position so the citizens can elect their representatives and city government can continue, that does not mean a quorum of council wouldn't have the option to fill all four vacancies.
The city attorney said the Sulphur Springs' home-rule charter does give the city broader discretionary powers, under Texas Constitution and statutes, to set provisions regarding council vacancies and appointments to the council than those available to a general law city, according to McLeroy.
If a fourth council member is appointed Friday, the quorum of four can continue to operate normally and make decisions for the city. Of course, with only a four member council, any one member's absence from any scheduled meeting would mean no quorum and no action at that time, according to the city attorney.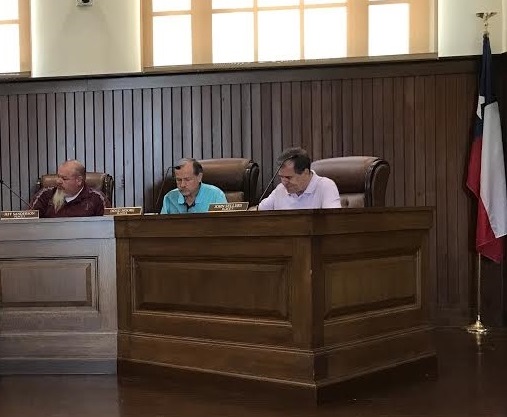 Without A Quorum
If a quorum of four is not achieved Friday, city business would not immediately shut down, but it could present challenges to continued city projects and operations, McLeroy noted.
Projects which require council approval, such as bids for materials for continued street repairs and going out for bonds for improvement projects, would be on hold pending a council quorum vote, according to McLeroy.
For instance, the city had anticipated seeking bonds in February or March to fund repairs and improvements at Pacific Park. Without a quorum of four council members to vote on such matters, that would have to wait until after special election could be held to fill vacancies to provide a quorum. That'd mean bonds couldn't be sought until after the new panel is installed, which could delay the project by 6 months to a year, according to the city attorney.
Lack of a quorum on Friday would essentially authorize Maxwell "to run the city for 6 months without council oversight," McLeory said.
"I trust that Marc will do a good job and a reliable job. But, the checks and balances system that's in place in our government structure goes away when we can't convene a council meeting to exercise oversight. There are certain things we can't do without council," McLeroy said.
"I don't think the four commissioners who resigned want to see that happen. We need one to show up at the meeting Friday, take care of business, and then they'd be free to leave if they choose. We just need one of them for a 10-15 minute meeting," the city attorney said.
Having proper signatories is another challenge the city could face without a city council to make decisions. The city attorney explained that there are four people authorized to sign checks and certain documents for the city: the mayor, mayor pro tem, city manager and city finance director. Norman Sanders' resignation as mayor and Erica Armstrong's resignation as mayor pro tem leaves only Maxwell and Finance Director Lesa Smith to sign paychecks and other routine city business documents on which two signatures are required, but council approval is not required.
If for some reason either Maxwell or Smith is unavailable or no longer employed with the city, there'd be no one to sign the documents required for continued city operations, McLeroy said.
The city attorney noted Maxwell has received and turned down job offers in the past to work in other cities. There are no guarantees that, if presented such an offer in the future, Maxwell would turn it down, McLeroy pointed out. That would leave only one person to sign the city documents. That'd leave only Lesa Smith as a signatory, but no second signer for bills, paychecks and other documents requiring signatories, the city attorney pointed out.
If those scenarios occur, other legal alternatives would have to be researched to determine the appropriate steps and options available to allow city operations to continue.