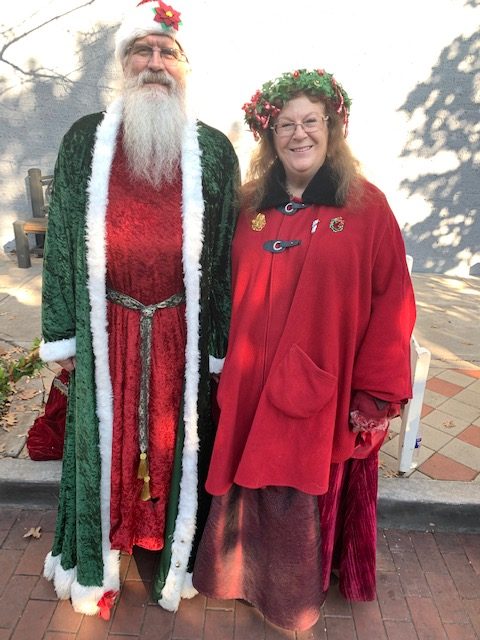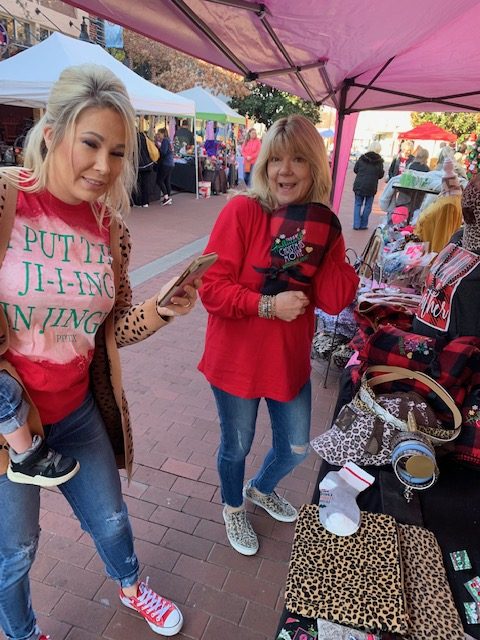 More than 25 Christmas vendors spread their tables and displays out on Main Street during Saturday's second annual 'Christmas Market on Main"! The event not only boosted foot traffic in the downtown Sulphur Springs shopping district, but shoppers from other towns got to know our merchant shops and eateries even better. Professional photos with Santa was another draw for families in the Christmas spirit. And although the morning started out chilly, people were already milling early and making selections on Main Street and beyond it's borders.
The Main Street merchant team of Marlene DeYong and Katy Moss Steelman, owners of Marlene's Sass and Class and of Simply Spoiled hatched the plan, contacted the vendors and did the footwork and promotion of the event. In a gesture of love and concern, the two women also wanted to be part of fundraising for the Cavanaugh/Reed families following the tragic loss and injury suffered by those families back in October 2019. So they invited all the Main Street merchants to pitch in, and they did, with the fundraising effort amounting to a total of $1,265.00.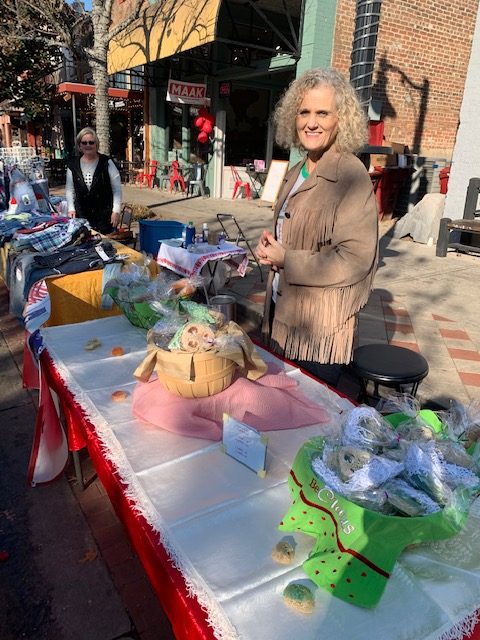 'Christmas Market on Main' vendors offered Chrismas ornaments, jewelry, holiday fashions, customized clothing, handmade soaps and lotions, jams and relishes, pillows, repurposed suitcases, hand painted signs and more. One local artisan offered scented loofah bath sponges which fuel her savings for her annual mission trip to Haiti! Another crafty local vendor designs interesting "christmas vintage' decorations from re-purposed and salvaged household items we probably all have on hand. Also during the morning, a line formed with individuals and families who wanted 'Christmas moments with Santa' by Photographer Rocky Hoops. And anybody who wanted to sit down for coffee, cocoa or a delicious meal found it among the various eateries and coffee shops downtown!