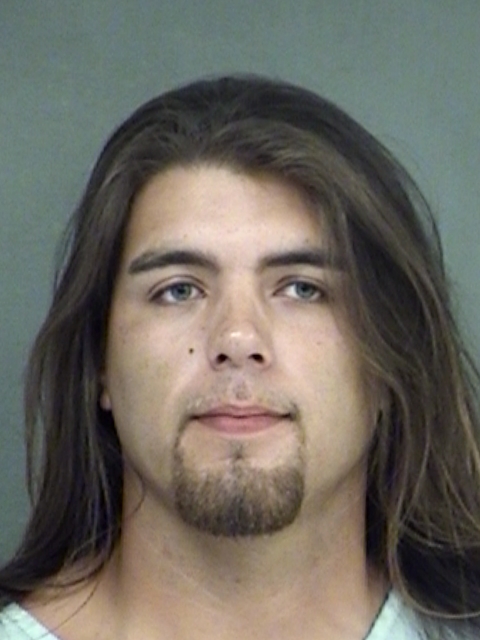 Hopkins County sheriff's deputies responded at 1:45 a.m. Sunday, Dec. 22, to a complaint of a vehicle running, but sitting stationary, in the middle of County Road 1100; the driver in the vehicle appeared to the 911 caller to be passed out, according to sheriff's reports.
Deputies reported finding a 25-year-old Brashear man inside of a Ford F-250 pickup on CR 1100, west of County Road 1157. After a period of officers knocking on the windows and door of the vehicle, the man awakened, HCSO Sgt. Scott Davis alleged in arrest reports.
Davis alleged open containers were visible next to the driver and a vape pen was seen in the console. When asked if he had anything illegal in the truck, the man handed the vape pen to deputies and admitted it held THC oil, deputies alleged in arrest reports.
The man, identified in arrest reports as Bradley Cole Peek, was taken into custody for possession of a Penalty Group 2 controlled substance. A records check reportedly showed Peek to be wanted in Schleicher County for failure to appear on a possession of marijuana charge.
An inventory of the pickup allegedly revealed multiple containers marked with warnings advising the products contained THC. The containers had no products in them, but did appear to contain marijuana residue, Davis alleged in arrest reports. A water-tight box also allegedly contained a dug falsification device, according to arrest reports. Deputies Lance Burdick and E. Jamie were credited with assisting in the arrest.
Peek was arrested at 2:22 a.m. and taken to jail on the controlled substance charge and the warrant. Jail reports show he also had outstanding warrant for not taking care of speeding and unsafe speed citations. He was released from the county jail later Sunday on $20,000 bond on the controlled substance charge and $1,500 on the Schleicher County warrant, according to jail reports.