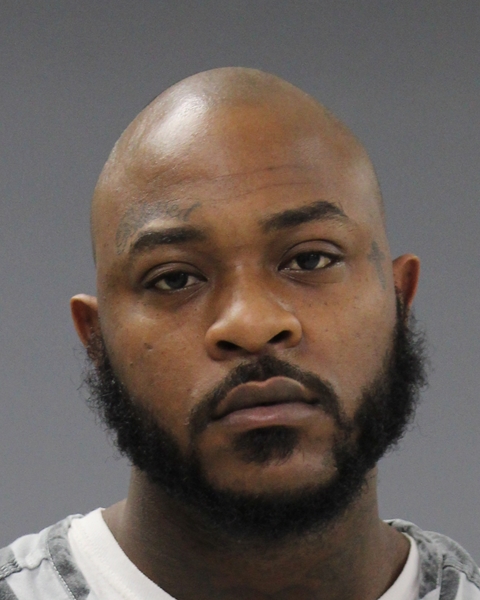 A 29-year-old Little Rock, Arkansas man was jailed Monday morning after troopers found a pill, other suspected controlled substance and weapon in his possession during a routine traffic stop, troopers alleged in arrest reports.
Texas Department of Public Safety Trooper Warren Williamson stopped a 2013 Dodge Challenger at 9:50 a.m. Dec. 23 on Interstate 30 at mile marker 141 for traveling slow in the left lane. As the vehicle came to a stop, the trooper reported seeing the passenger making furtive movements in the vehicle, reaching toward the back seat.
On contact, Williamson reported smelling a heavy marijuana odor emitting from inside of the car. The driver allegedly confirmed the passenger, Kevin D. Turner, had recently smoked marijuana.
During a search, Williamson alleged finding a white tablet suspected to be homemade Ecstasy in Turner's pocket. A small container with a green, leafy substance the trooper believed to be marijuana was found under the front passenger's seat where Turner had been sitting; the label on it said THC, Williamson alleged in arrest reports.
Turner allegedly claimed the substance. A semi automatic handgun was also reportedly found in a backpack on the back seat, in the area Turner had reportedly been reaching at the time of the stop, Williamson alleged in reports.
Turner too was alleged to be listed in a protective order, and identified as a dangerous with violent tendencies and to be known to carry a gun.
Turner was jailed for possession of a Penalty Group 2 controlled substance, possession of marijuana and unlawful carrying of a weapon. The driver and car were released, according to arrest reports.
Turner remained in the county jail Christmas Eve in lieu of $5,000 bond on the controlled substance charge, $2,000 bond on the weapon charge and $1,000 on the marijuana charge, according to jail reports.