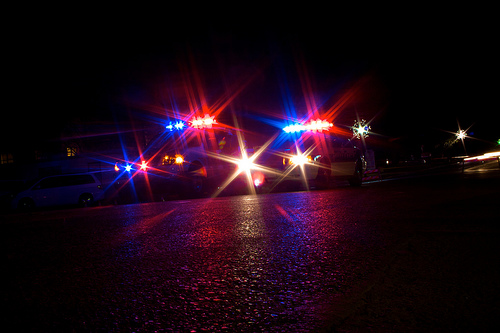 Traffic on State Highway 19 north of Sulphur Springs was interrupted for an hour Monday evening due to a two-vehicle crash. Northbound traffic backed for about a mile at one point while emergency responders worked at the crash site.
Emergency dispatchers were first alerted at 4:43 p.m. Dec. 30 that two vehicles had crashed on State Highway 19 north near County Road 4764, with one car resting in the ditch and one in the roadway. The road was reportedly blocked with one possible entrapment, according to dispatch reports.
Hopkins County and North Hopkins firefighters, sheriff's deputies and EMS were dispatched. Officials found two vehicles, one overturned, near the roadside park. Officials reported no one had to be cut out of the car, but one occupant was assisted out of wrecked vehicle. That motorist was transported by ambulance to the hospital for treatment of what were thought to be serious but non life-threatening injuries. Another motorist was reportedly check at the crash site but not transported, according to emergency officials.
As emergency crews worked at the crash site, traffic through the area was limited. Northbound traffic on SH 19 north had a line backed up past the bridges south of the roadside park at about 5:30 p.m., while southbound traffic was slow going for a mile on either side of the crash site.
Firefighters cleared the crash site at 5:34 p.m. and law enforcement remained on scene until 6 p.m., according to sheriff's reports.