Wildcats Offensive Coordinator Matt Young says despite the tough loss to Kaufman last Friday, Nov. 1, some Wildcats on offense did a lot of good things.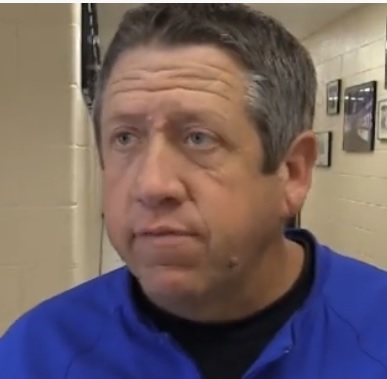 He says he was very proud of back up quarterback Noe Ponce. Coach Young says Ponce did a good job of managing the game and distributing the ball, was 9 of 17 passing and completed a couple of passes for first downs. He did say that there were a couple of passes Ponce would like back.
Coach Young says running back Caden Davis may have had his best game making tacklers miss and running hard. He says offensive linemen Giovanni Pizano and Ryan Hammons did good jobs.
Coach Young says the offense made some plays, did not make others but in the end did not quite make enough plays to finish off the game and get the win.
Concerning North Forney, Coach Young says their defense reminds him of Corsicana's. He says the Falcons have 11 guys who can fly to the ball. He says they don't vary much in what they do but, he says, they are sound and well coached. He says up front the Falcons are big and really talented. Coach Young says he could hardly believe that one of their good linebackers is just a sophomore. He says the Falcons secondary plays a lot of zone but, he adds, they can really break on passes when they are in the air.