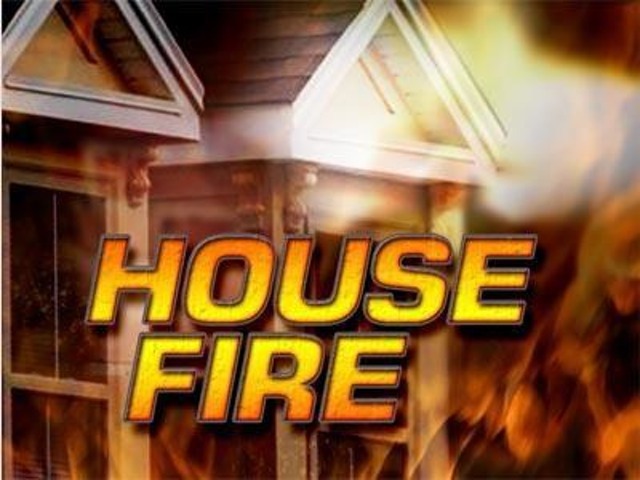 Officials Wednesday afternoon reported the Sulphur Bluff man whose County Road 3608 residence was destroyed Tuesday by fire was located by specially trained canines inside the debris of his home.
The Search One Rescue Team, an organization with specifically trained canine handlers dedicated to search and rescue, located the deceased man inside the debris and notified his family, according to a press release issued by Hopkins County Sheriff's Office Wednesday evening.
"The victim was identified as Rick Alberts, a retired Dallas fireman," the press release stated.
Hopkins County, Sulphur Bluff, North Hopkins, Dike, Saltillo, Brinker, Arbala, Franklin County and Mount Vernon Fire Departments were dispatched at about 2:45 p.m. Tuesday, Nov. 12, to the two-story residential fire on County Road 3608 in Sulphur Bluff. Officials soon received a report that there could potentially still be a person inside of the home, according to fire and dispatch reports.
Upon arrival, firefighters reported the house to be fully involved with fire. Firefighters deployed hand lines, trying to knock the blaze down as best they could. However, those efforts were reportedly hampered due to problems getting tankers there for water supply, the county fire marshal reported Wednesday morning.
"The fire had quickly consumed the two story residence, leaving a large amount of heavy debris," according to the HCSO press release.
Officials searched into the night, attempting to account for the male resident and returned Wednesday morning to resume searching for the man in the debris, aided by Search One Rescue Team. The rescue team located him about 1:50 p.m. Wednesday, according to sheriff's and fire reports.
"The cause of the fire is unknown and still under investigation. The family is staying at a local hotel in Sulphur Springs and funeral arrangements are pending. Our prayers are with the family," the HCSO press release stated.