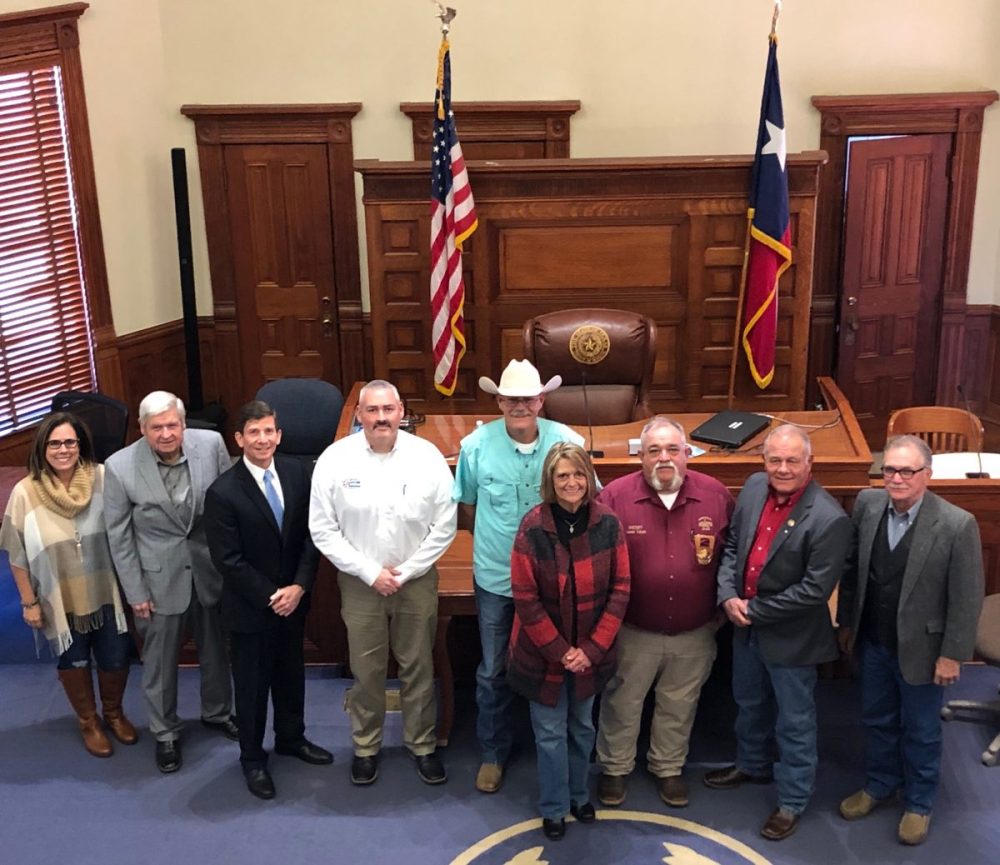 On the first day of filing for places on the March party primary ballots and for independent candidates to file declarations of intent, the Republican Party held a Sign up in the in the District Courtroom at the Hopkins County Courthouse.
Among those who turned out Saturday morning, Nov. 9, at the sign up were (pictured above) Dustanna Hyde Rabe, County Attorney; Donnie Wisenbaker, Republican County Chairman; Judge Eddie Northcutt, 8th Judicial District Judge; Charles Humphries, candidate for Constable Precinct 2; Norman Colyer, Constable Precinct 1; Debbie Pogue Mitchell, County Tax-Assessor/Collector; Sheriff Lewis Tatum, County Sheriff; Mickey Barker, Commissioner Precinct 1; and Wade Bartley, Commissioner Precinct 3.
Potential Republican candidates may direct questions about the sign up process to Hopkins County Republican Party Chairman Donnie Wisenbaker at 903-485-3080.
Sign up for a place on party primary ballots and for independents to declare intent to seek elected offices continues until 6 p.m. Monday, Dec. 9. The party primary will be conducted Tuesday, March 3, with early voting scheduled Tuesday, Feb. 18 through Friday, Feb. 28. In the event of a party runoff, the election would be conducted on May 26. The General Election is scheduled on Nov. 2, 2020.