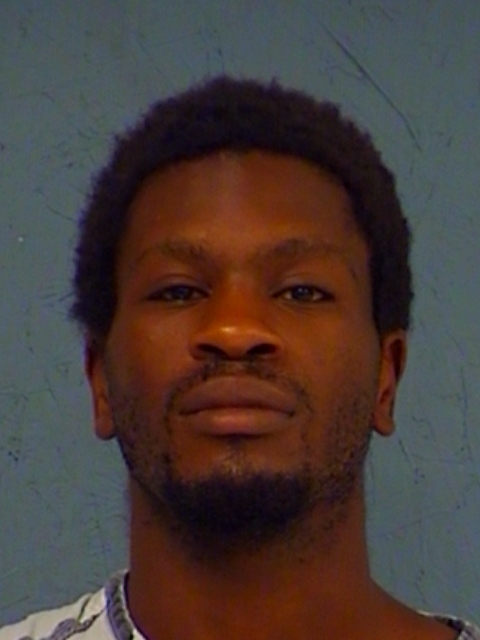 A 25-year-old Sulphur Springs man's unruly behavior and attempt to conceal what was believed to be a controlled substance from police resulted in his arrest on two felony charges and one misdemeanor charge, officers alleged in arrest reports.
Sulphur Springs Police Officer Adrian Pruitt reported stopping Brandon Ray Timmons around 2 p.m. on Maxwell Street at Ardis Street. Pruitt alleged Timmons became argumentative.
When he attempted to pat Timmons down, Pruitt alleged in arrest reports, he noticed Timmons was clenching a plastic bag in on hand. Timmons failed to comply after being ordered several times to release the bag and began to physically resist the officer, according to Pruitt. Thus, the officer "used the least amount of force necessary" and took the man "to the ground."
Pruitt reported being able to gain control of the man and put him into handcuffs despite the fact that Timmons continued to resist Pruitt's efforts. Timmons allegedly threw as he was being placed into custody.
Other officers arrived. Timmons was placed into a patrol vehicle and the bag was recovered. The bag allegedly contained suspected methamphetamine. Timmons was transported to jail, where the suspected meth weighed 1.1 gram.
Timmons was booked for possession of 1 gram or more but less than 4 grams of a Penalty Group 1 controlled substance, tampering with physical evidence and for resisting arrest, search or transport. He remained in the county jail Tuesday morning, Nov. 26, in lieu of $10,000 bond on the controlled substance charge, $10,000 bond on the tampering with evidence charge and $2,000 bond on the resisting arrest charge.
According to jail reports, Monday marked the second time this month and seventh time this year Timmons has been booked into the county jail. Timmons was arrested Nov. 5 for not taking care of a June 28 public intoxication charge. Timmons was also arrested Jan. 19 on a possession of marijuana charge and theft warrant; June 17 and Aug. 2 for failure to maintain financial responsibility and no driver's license warrants; and Sept. 2 for theft and criminal trespass charges and a theft warrant, according to jail reports.