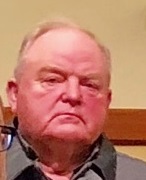 Former Precinct 2 Commissioner Mike Odell remains in the ICU at CHRISTUS Mother Frances Hospital in Tyler Thursday; his condition was reported to be "about the same" this morning.
Odell made it through pelvic surgery to put screws in both sides of his pelvis, and is listed in stable condition in ICU. His wife, Rose, reports that his recovery will be a long road, reported a family friend, who notes, "the family still needs lots of prayers.
Odell was injured Tuesday afternoon in a tractor accident south of Como and was flown from near the accident site to the Tyler trauma center with several severe injuries.