November 7, 2019 – Hopkins County Sheriff Lewis Tatum announced the recent promotion of Michael Russell from patrol sergeant to sergeant investigator, a position previously held by Charles Humphries.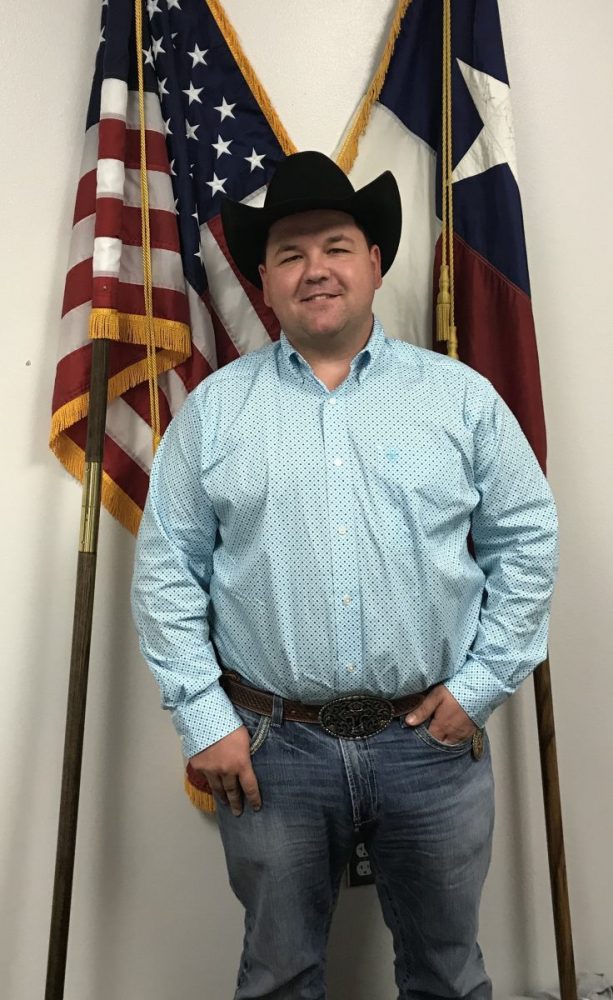 Russell has been employed with Hopkins County Sheriff's Office for 7 1/2 years. He worked his way up from jailer to patrol sergeant, and now to sergeant investigator.
The Sulphur Bluff native said he served four years as an infantry Marine. When when his time with the U.S. Marine Corps in April of 2011, he pursued a career in law enforcement with a goal of serving on a special response team (SWAT). However, the infantry combat veteran opted not to pursue a SWAT position with a large law enforcement agency, but to remain in Hopkins County, serving the community where he grew up.
Russell began his career in law enforcement in March 2012 as a jailer at Hopkins County Sheriff's Office. He was hired as a street deputy about a month and a half later. He has most recently been serving as a patrol sergeant, and has served on the local SWAT team for about seven years.
"I worked hard to get where I am at. Hard work pays off in the end. I am happy to be where I'm at as an investigator. I've wanted it since I've been in law enforcement," Russell said.
Tatum said investigator promotions are determined by a board consisting of officials from outside agencies as well as Texas Rangers. The officials consider previous cases of each officer being considered as well as information gleaned about each from additional sources as well. The board's recommendation is then presented to HCSO Chief Deputy Tanner Crump for approval.
Russell's promotion to investigator creates at least two additional openings in the patrol department; one for Russell's slot as a patrol deputy and a deputy spot for the deputy who is promoted to patrol sergeant.
An in-house panel consisting of patrol sergeants and Lt. Amanda Weatherford, as well as the Texas Ranger when available, vet all deputy patrol positions. Tatum anticipates the patrol promotion for the new sergeant to officially be announce next week.