Tanner Steward has been promoted at Hopkins County Sheriff's Office from patrol deputy to sergeant, according to Sheriff Lewis Tatum.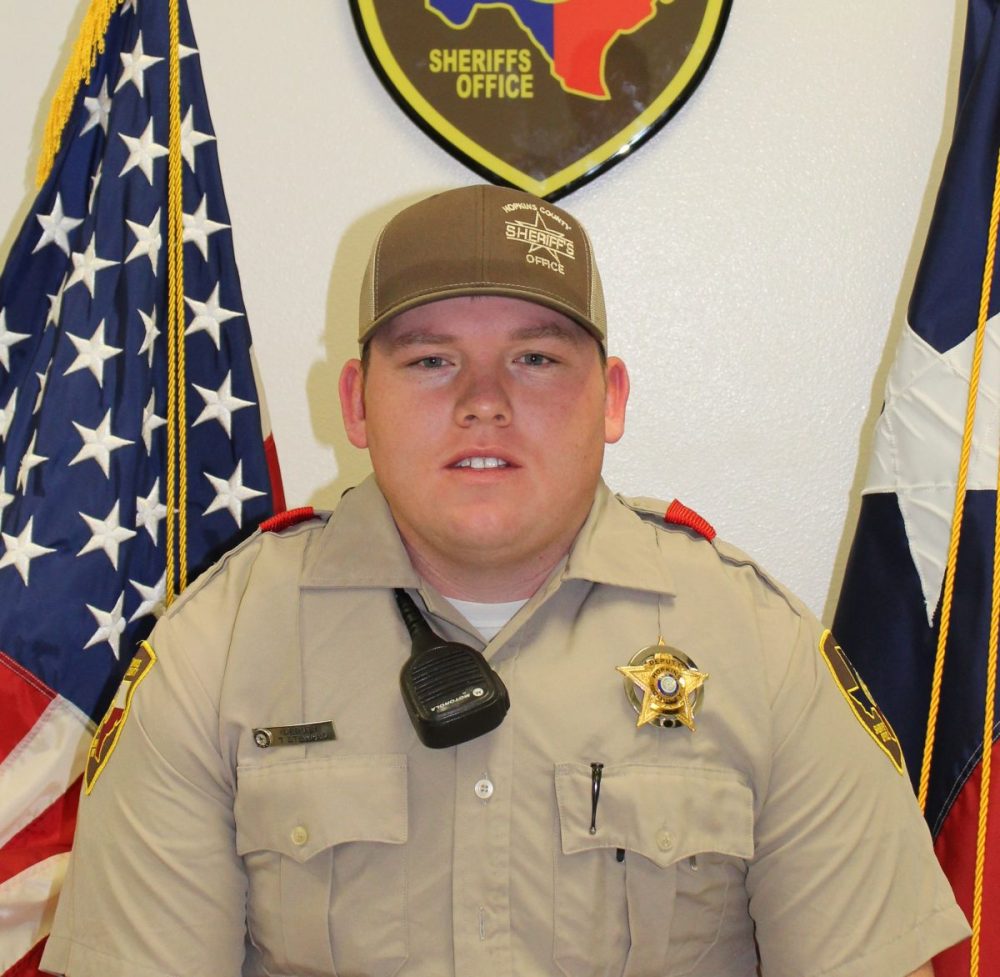 An in-house panel consisting of patrol sergeants and Lt. Amanda Weatherford, as well as the Texas Ranger when available, vet all deputy patrol positions.
Lt. Weatherford said the review panel had a tough job selecting from among the eligible candidates for the sergeant's position. However, Steward's consistency and dedication helped make him the more well rounded candidate.
"He has a good work ethic out there. He tries to better himself, has a good drive," Weatherford said of Steward. "If there's something he does not know about the process, he is asking. He is finding answers, finding out the proper way of doing things, if he's not sure."
Steward has about 4 1/2 years of law enforcement experience. He got his start as an officer in Delta County, but has been employed with Hopkins County Sheriff's Office since October of 2017.
The patrol sergeant's opening was created following Michael Russell's recent promotion from patrol sergeant to investigator, a position formerly held by Charles Humphries.
Steward's promotion to sergeant also opened up another patrol position, the third slot to be filled on the roster. The most recent addition to the sheriff's department include Deputies Drew Fisher, Nicholas Marney and Bobby Osornio; and Transport Deputy Elijah Fite