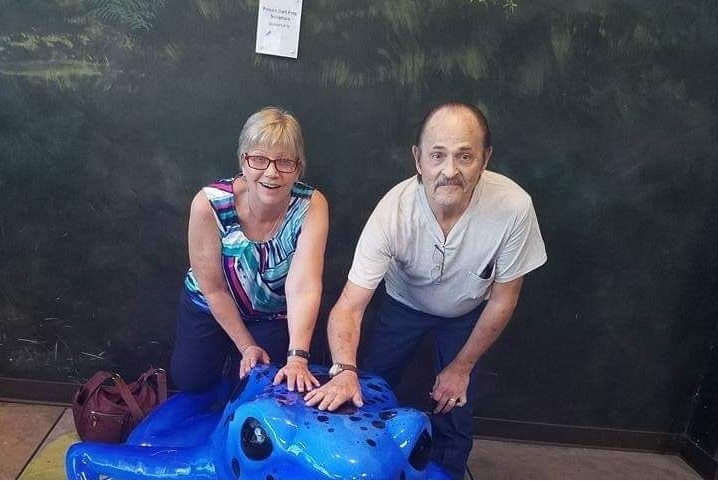 A GoFundMe account has been set up to benefit the Alberts family of Sulphur Bluff.
The Alberts family suffered a devastating loss. Not only was the family home destroyed by fire on Tuesday, Nov. 12, but Rick Alberts perished in the blaze as well, according to local officials.
According to a press release issued Wednesday evening by Hopkins County Sheriff's Office, "The family is staying at a local hotel in Sulphur Springs and funeral arrangements are pending."
The posted goal for the In Support for Alberts Family fundraiser is set at $7,000, and all funds will go to Rick Alberts' wife, Patti.
"Patti is going to need everything and all money raised will go to her," Jennifer Holland posted on the In Support for Alberts Family fundraising page.
"My Mom, Brothers, and I lost a lot last night. Worst of all we lost My Dad. If this wasn't bad enough We (Mom) also lost both Dogs, and everything thing she has ever owned. Cloths, photos, antiques passed down, all things that we keep near our hearts dear to us. My heart is shattered right now as the rest of my family. If you can find it possible help please do. Thank you," Tiffany Alberts Saul wrote in a post shared on the GoFundMe page.
Sulphur Bluff school, upon learning of the blaze Tuesday, also began accepting donations of gift cards to local stores and cash to help school employee Patti Alberts. Donations should be taken to the school office.
Sulphur Bluff Beta Club also will be hosting a fundraiser from 11 a.m. to 2 p.m. Sunday, Nov. 17, to help Patti Alberts. Club members will be offering taco stack ups/nachos for donations in the Sulphur Bluff ISD cafeteria