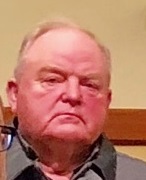 *Updated Information* Mike Odell was in stable condition as of 4:30pm Wednesday afternoon (November 20th) following surgery on pelvis.
Former Hopkins County Commissioner Mike Odell was reportedly injured Tuesday evening in a tractor accident.
Emergency officials dispatched at 5:15 p.m. Nov. 19. Emergency dispatchers were told a where a man had been run over by a tractor in the area of County Road 2431, south of Como, according to sheriff's reports. The injured was identified as Mike Odell, former Precinct 2 commissioner.
Odell was flown by medical helicopter to CHRISTUS Mother Frances Hospital in Tyler, where he remained Wednesday morning, according to Hopkins County Sheriff Lewis Tatum.
"As of the last update this morning, we are told he is going to make it. He has sustained several severe injuries. We will keep the Odells in our prayers and hope others will too," Tatum said Wednesday morning.