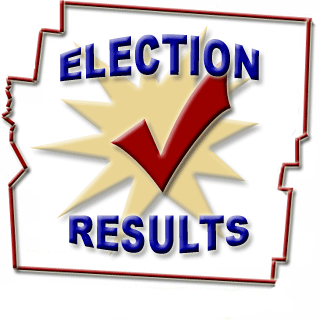 2019 – Hopkins County Early and Absentee Voting Election Results are listed below. Elections that include more than one district or county , or are state-wide will reflect only Hopkins County results, not final tallies.
City of Cumby Mayor
Cumby residents who cast early ballots were nearly 62 percent in favor of Horne.
Doug Simmerman — 8
Ryan Horne — 13
Cumby ISD Bond
In the early ballots, 60 percent of voters were in favor of the bond for school improvements and 40 percent voted against it.
For — 30 Hopkins County; 0 Hunt County
Against — 20 Hopkins County; 0 Hunt County
Lake Fork Special Utility District
District Change
Director, 1 year term
Mickey Delamar –0
Quin H Martson Jr. — 1
Ken Stribley — 0
Director, 2 year term
Gary Watson — 0
Jerry McCord — 1
Director, 3 year term
Keith Gilbreath — 0
Robert Fisher — 1
North Hopkins ISD
Vicki Hillis Ferrell leads, with Sherry Smiddy and Justin Holland in second and third for the three at-large seats on the school board in early voting.
Charlie Vaughn — 31
O. Ellis Dicus — 20
Robert McPherson — 24
Justin Holland — 25
Sherry Smiddy — 28
Vicki Hillis Ferrell — 41
Andy Kendall — 8
Sulphur Springs Proposition A
More than 76 percent of absentee and early voters were in favor of the Proposition which would help fund improvements for Pacific Park and a new Senior Citizens Center.
Constitutional Amendments
Proposition 1
Proposition 2
Proposition 3
Proposition 4
Proposition 5
Proposition 6
Proposition 7
Proposition 8
Proposition 9
Proposition 10