A Interstate 30 traffic stop in Cumby resulted in location of multiple "dime bags" with distinctive markings and methamphetamine as well as two arrests.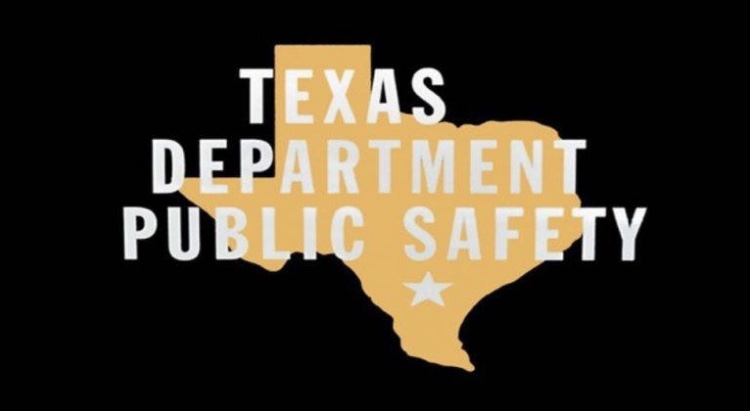 Texas Department of Public Safety Trooper William Gillentine reported seeing a westbound Oldsmobile Sedan cross the right flag line by more than a foot near the 111 mile marker and stopped it in the parking lot at Blackjack Package Store on the north I-30 service road around 4 p.m. Saturday, Nov. 2.
The driver was reportedly standing at the front of the vehicle when the trooper talked to him. Gillentine stated he looked into the car and asked how much meth was in it. A 52-year-old Bonham man, Michael Pierre Cousin, allegedly admitted there was drug paraphernalia in a blue bag on the floorboard.
A blue bag with a methamphetamine pipe in it and a medium sized bag with about 30 clear "dime bags" with the distinctive markings of black eight ball emblems surrounded by sunshine were found during a search of the vehicle. Cousin was taken into custody for possession of drug paraphernalia.
A records check revealed the passenger in the vehicle had an outstanding warrant for her arrest on a driving while license invalid charge. The 33-year-old Sulphur Springs woman was taken into custody at 4:24 p.m. Saturday, Nov. 2, on the warrant and for possession of drug paraphernalia.
While being transported to jail, the woman alleged Cousin gave her a bag of meth to hide in her pants, and that she had a meth pipe in her bra. When asked how the officer would know it wasn't her meth, she claimed it was in the same type of bags found in the car where a man had been sitting. She claimed the officer should have, on his patrol vehicle camera, the exchange.
Upon arrival at the jail, a female jailer searched the woman, and did reportedly find meth and a meth pipe in the woman's possession. Cousin was also charged with possession of 4 grams or more but less than 200 grams of a Penalty Group 1 controlled substance. The woman, Jame Jo Evans, was later charged with possession of less than 1 gram of a Penalty Group 1 controlled substance. Cumby police officers were credited with assisting on the traffic stop.
Cousins remained in the county jail Monday morning, Nov. 4. His bond on the controlled substance charge was set at $30,000. Evans bond on the drug paraphernalia charge was set at $5,000.