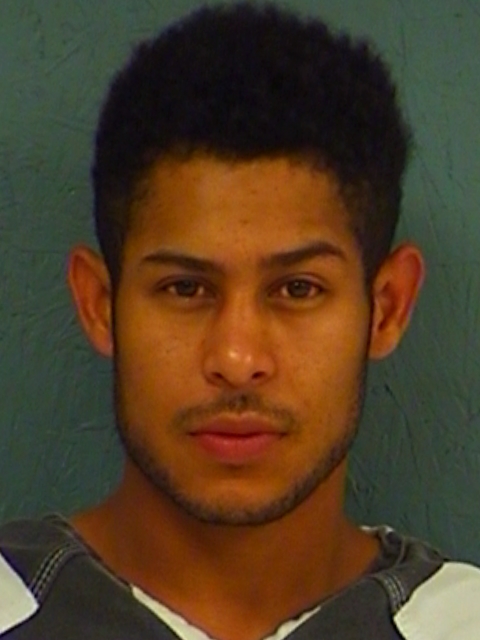 Carlos Alberte Valle, 24, of Como was taken into custody at 9:30 a.m. Thursday, Oct. 31, at Hopkins County Courthouse after having his bond on an assault impeding breathing or circulation charge revoked.
Valle was arrested July 26 for allegedly choking his girlfriend multiple times and of holding her in a bedroom at his then-West Industrial Drive residence against her will during an argument about a doctor's appointment. The 17-year-old reportedly crawled out a bedroom window to get away from Valle, police alleged in reports immediately following Valle's arrest at shortly before midnight July 25, police alleged in arrest reports.
The teen had "injuries consistent with strangulation," and had "defensive contact injuries around her hands and fingers," police alleged in reports. The young woman, who was reported to be pregnant, was transported to the hospital, according to arrest and offense reports.

Valle reportedly told officers the teen had a mental health disorder and had hit him in the face. He had a small scratch on his face, according to police reports.
Valle was released from jail later July 26 on a $25,000 bond on the felony assault impeding breathing or circulation charge. He was indicted on the charge during the Sept. 5 grand jury session.
During a court appearance Thursday morning, Valle was taken into custody by Deputy/Communications Supervisor David Ray after his bond was revoked on the charge, according to arrest reports. Valle remained in Hopkins County jail Friday morning, Nov. 1; his new bond was set at $150,000 on the charge, according to jail reports.