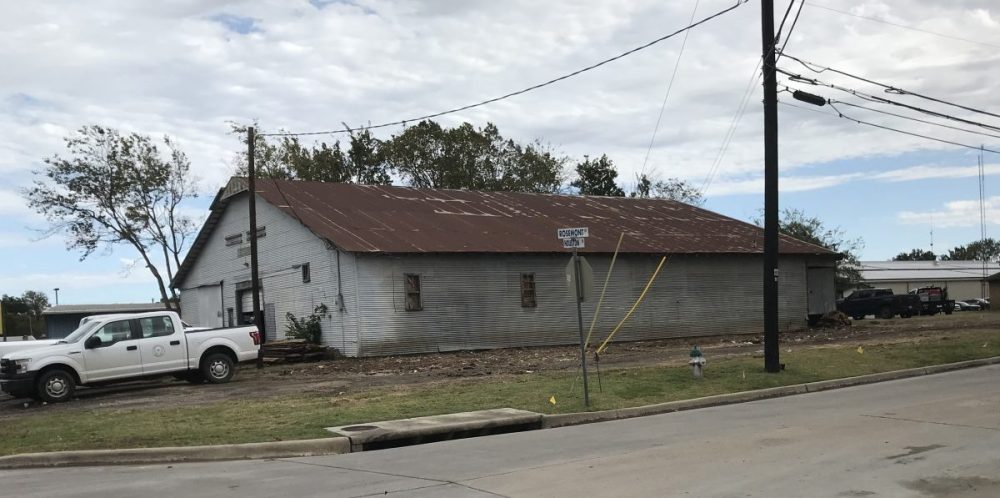 Hopkins County Commissioner Court have scheduled a work session Friday morning to move a stop closer to constructing a new building at the corner of Rosemont and Houston Streets.
The agenda calls proposals for a proposed building at the corner of Houston and Rosemont streets to be opened during the 9 a.m. work session.
County officials have been in discussions recently about what to do with the property. They considered the cost to renovate the existing building versus the cost to tear it down and put a new building on the site, as well as what the building could be used for in the future.
Commissioners had requested bids to build a new structure on the site. However, after further discussions, they opted to discuss the matter further. Companies interested in the project were invited to meet with county officials inside the facility Thursday, Oct. 24, to tour it and discuss potential proposals.
The structure, which had a hole in the roof, was purchased by the county prior to the construction of and move into the new Hopkins County Law Enforcement Center, District Court, Clerk and Attorney buildings. It was used to store items during the transition and continues to house some county property.
The condition of the building continues to deteriorate with oak framing on one side of the building rotting and falling onto items stored there. The woodworking showed serious water and age damage.
Discussed at the Oct. 24 meeting was putting a 60-foot by 75-foot building on the existing 80- x 75-foot concrete pad, with a 22 foot awning on the south side. Tatum said he'd like the front of the new building to be turned facing Rosemont Street, opposite from the current building. County vehicles could be driven in from two sides for work, and big trucks could enter from the other side to be worked on in-house, the sheriff said.
Judge Robert Newsom anticipates the structure would soon be torn down if a bid is accepted soon for the project. Construction of the new building is anticipated to take less than 6 months, and would begin in the spring. That should see a new building completed within a year, according to Newsom.
Friday's Commissioners Court meeting is scheduled to begin at 9 a.m. in the meeting room on the third floor of Hopkins County Courthouse, 118 Church St. The meeting will also include a budget work session.
The Commissioner Court will then have the option of considering and formally selecting one of the bids for the project during the 9 a.m. meeting Monday, Nov. 11, in the courtroom on the first floor of the courthouse.