Police Seeking Public's Help With Case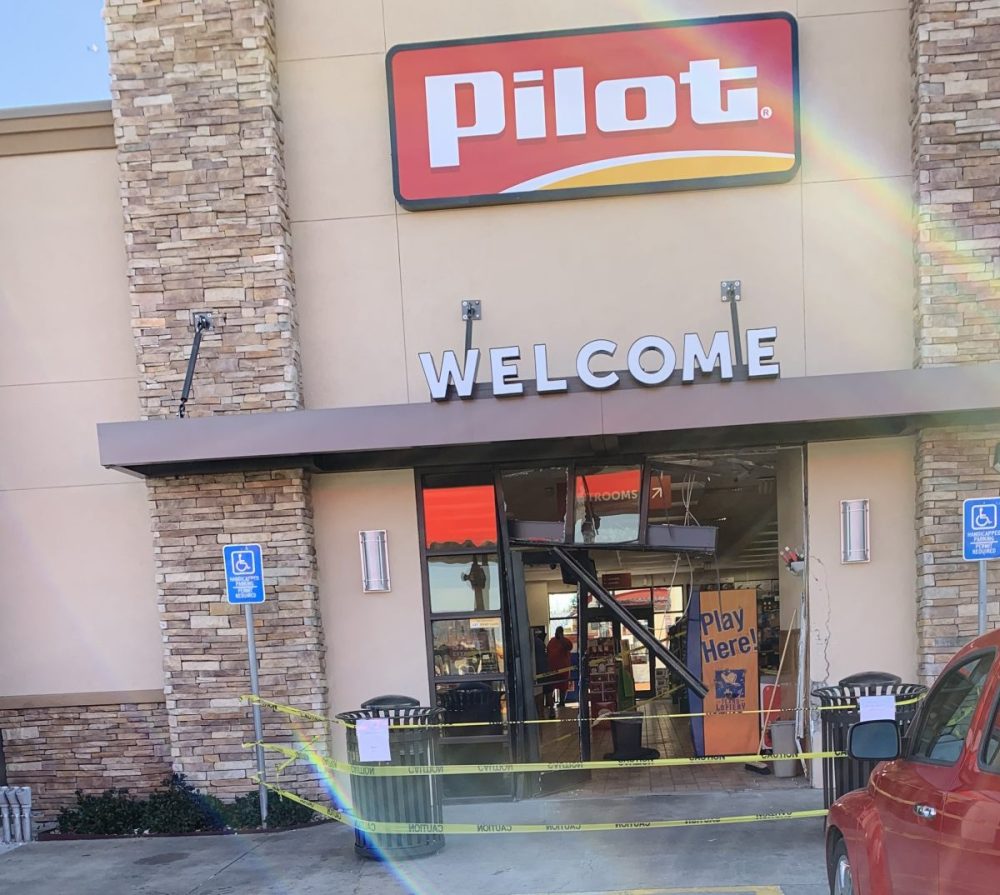 The front entrance at Pilot Travel Center was damaged by a van and an ATM was stolen early Tuesday morning by three people in a van, according to Sulphur Springs police.
The "smash and grab" was reported to have occurred around 3 a.m. Tuesday, Nov. 19, while the business was open.
A light colored van pulled into the front of the store. No one was injured, but the front entrance doors and wall of the Hillcrest Drive business were damaged. At least three masked individuals, thought to be males, then allegedly proceeded to load the ATM into the back of the van and drove away, Sulphur Springs Police Detective Brian Shurtleff reported late Tuesday morning.
A short time later, authorities located the van they believe to have been used to smash the glass and haul the ATM away. The van appeared to have been abandoned on Rockdale Road, sans ATM. A records check using the vehicle ID information showed it to have been reported stolen out of Dallas, according to Shurtleff.
Sulphur Springs Police are working to try to identify and locate the individuals involved in the smashing of the front door and theft of the ATM from the South Hillcrest Drive business.
Police urge anyone with information about this case to call Lake Country Crime Stoppers at 903-885-2020. Tips made to Crime Stoppers are handled in such a way that the caller's identify remains anonymous.