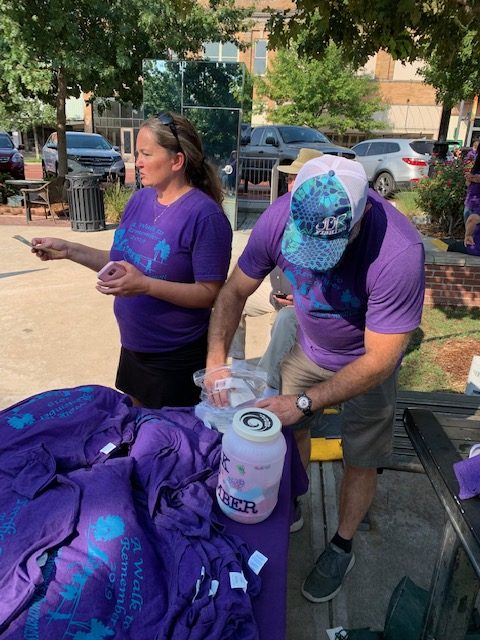 For the first time, Celebration Plaza hosted the annual "Walk to Remember" which annually raises money for the Terrific Tuesdays program in Sulphur Springs. What is Terrific Tuesdays? It is a Respite Care Program for anyone with Alzheimer's, Dementia, Senility, Stroke and any other type of Brain Injury. Director Tammi Reardon and her group of volunteers take care of these participants between 9am and 2pm on Tuesdays while their caregivers can have a day off to run errands or just have time for themselves. Terrific Tuesdays is held each Tuesday inside First United Methodist Church of Sulphur Springs.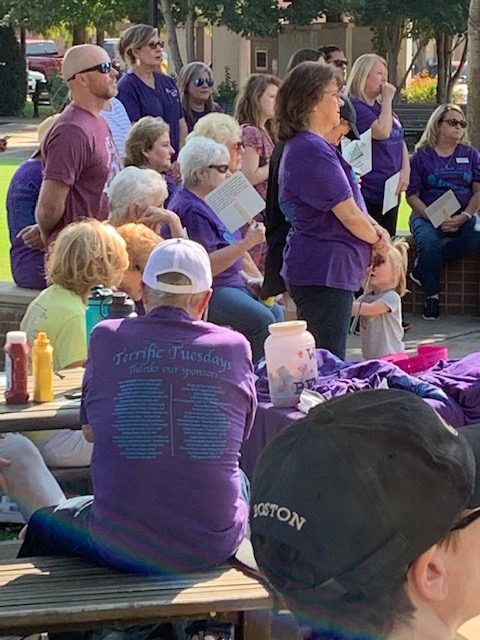 The goal of the series of ten mini-walks during September 2019 and the big "Walk to Remember' in October is to pause and remember friends and loved ones affected by Alzheimers or other types of brain-related illnesses. Participant T-shirts were purple, a color that popularly represents awareness of the devastating effects of the disease. Vendor tables by health care and hospice care workers also carried a purple theme. Emcee Enola Gay Mathews of KSST welcomed the crowd, and DJ Gary Spraggins furnished music for walking. A prayer was offered by Reverend Ed Lantz. Hillis Bass read a testimony moving listeners to never ignore the early signs of Alzheimer's in a loved one. A purple carnation from Danna's Florist was given to each walker. Grilled hot dogs were provided by City National Bank.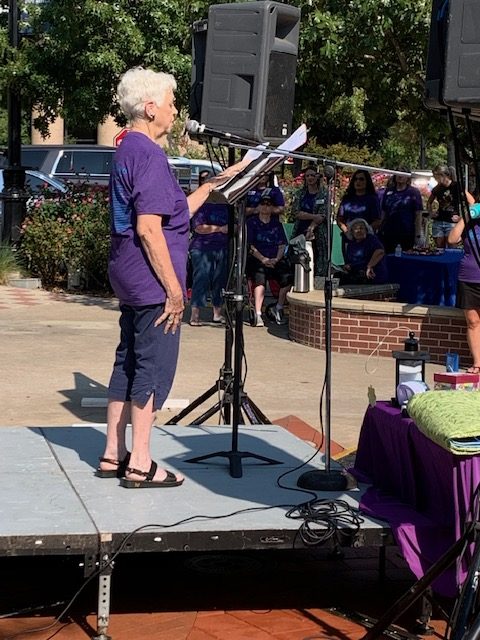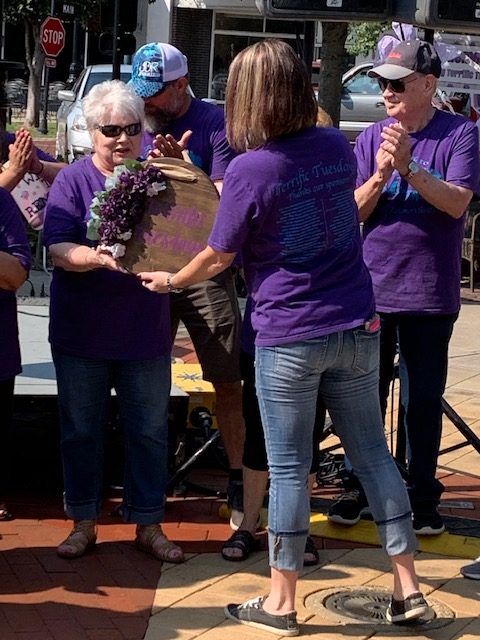 The final total of this year's fundraiser was over $13,000. Because health care facilities in Sulphur Springs join in so readily to promote Alzheimer's awareness, a "Spirit Award" was created for the facility which raised the most money. This year, there were three top facilities which brought large contributions of funds to the program. They are Wesley House Assisted Living $2,965.00 and Sunny Springs Nursing and Rehab $2,080.00 and the Senior Citizens Center $1,948.00. The Community Spirit Award goes to the business or industry which raises the most money for Terrific Tuesdays, and once again, that was Saputo, Inc. which donated $1,000 in employee contributions and matching funds. A Volunteer Appreciation Award, voted by peers, went to Karen Strickland. The winning entry in a drawing for a handmade quilt made by Linda Taylor was Sandy Reardon.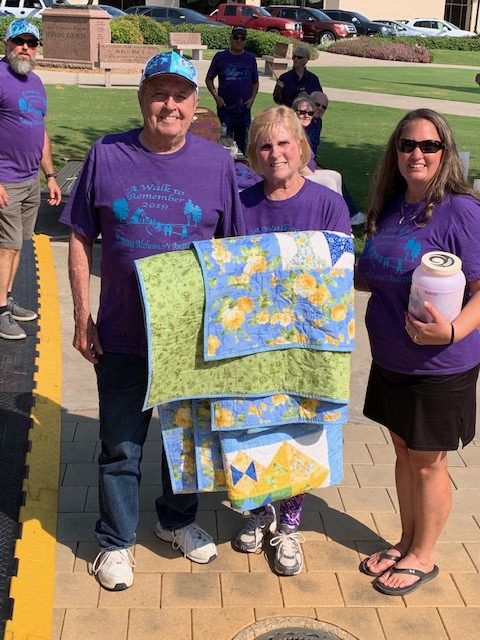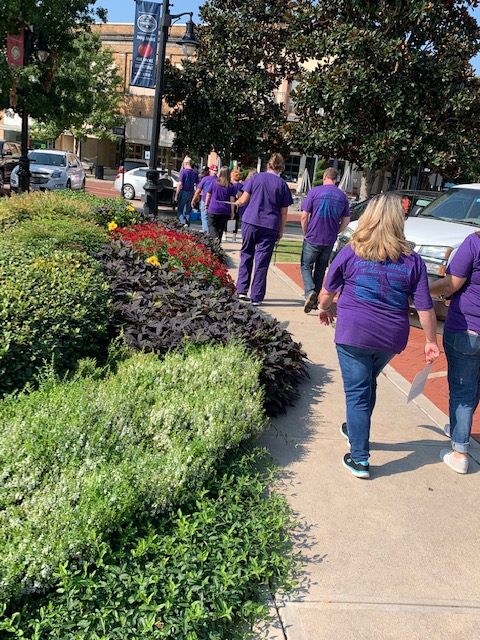 Walkers made leisurely laps around the sidewalks encircling Celebration Plaza and the Veterans Memorial in front of the Hopkins County Courthouse. According to Tammi Reardon, the purpose of the Walk to Remember is 'to pause and remember friends and loved ones affected by Alzheimer's disease and any of the other brain-related illnesses'.