At least two local events are planned to honor local veterans in the coming weeks.
A Veteran's Parade will be held at 10 a.m. Saturday, Nov. 9. This year's grand marshal will be Clayton McGraw.
The parade will depart from Gerald Prim Stadium on Houston Street, continuing to Church Street, to Jefferson Street at the square, then continue on Gilmer Street to Brookshire's. As of last week, 40-50 entries had been reported.
The parade is organized by Community Seeds , a 501 (c)3 that provides housing, clothing, education and rehabilitation services for veterans.
Those interested in participating in the parade, should contact Bob Kerr at 903-304-4560 or [email protected]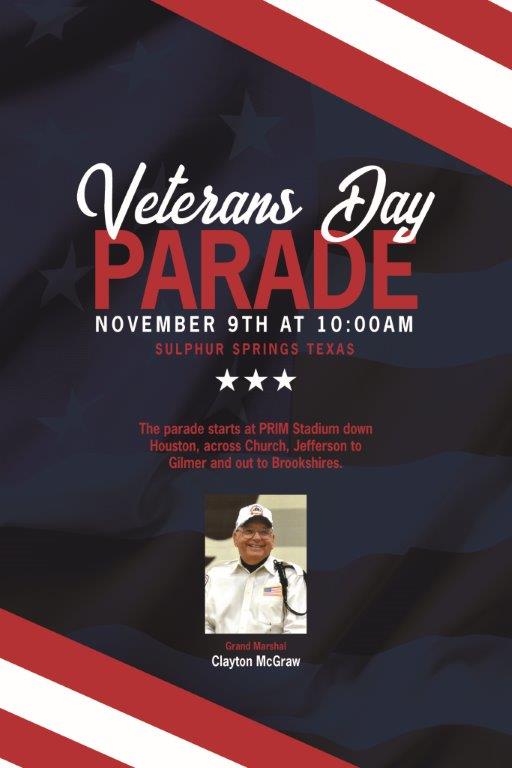 Four area veterans will be honored at 11:30 a.m. Thursday, Oct. 31, in front of Hopkins County Courthouse with a send-off for the Nov. 1 Honor Flight, which will carry them to Washington D.C. to see the veterans memorials and participate in special events designed specifically for veterans.
Jerry Hanna and Rick Flannary, along with veterans from Bogota and Mineola, will be among the honorees on the Nov. 1 Honor Flight.