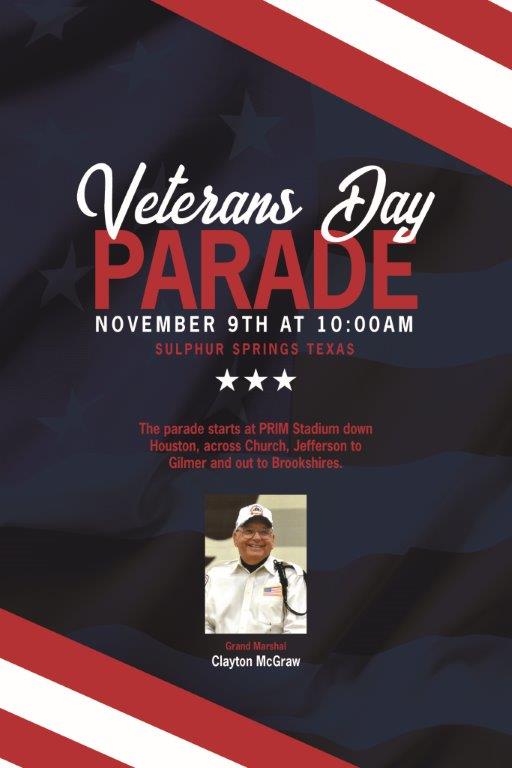 The 4th annual Veterans Parade will take place November 9th, 2019 at 10:00 AM. This year's Parade Marshall is Clayton McGraw.
The parade will start at Gerald Prim Stadium and wind it's way east and south to Brookshire's. Businesses, Churches, and groups of any kind are welcome to join the parade. Businesses are welcomed to advertise on their parade entry. Tossing candy during the parade is encouraged. No matter the entry type, call 903-634-5673 to register.
The parade is desperately needing more marching band entries! If your school or organization has such, please consider entry in this patriotic event. Bands on trailers are also welcome!
The Veterans Parade is organized by Community SEEDS. Donations are welcome.