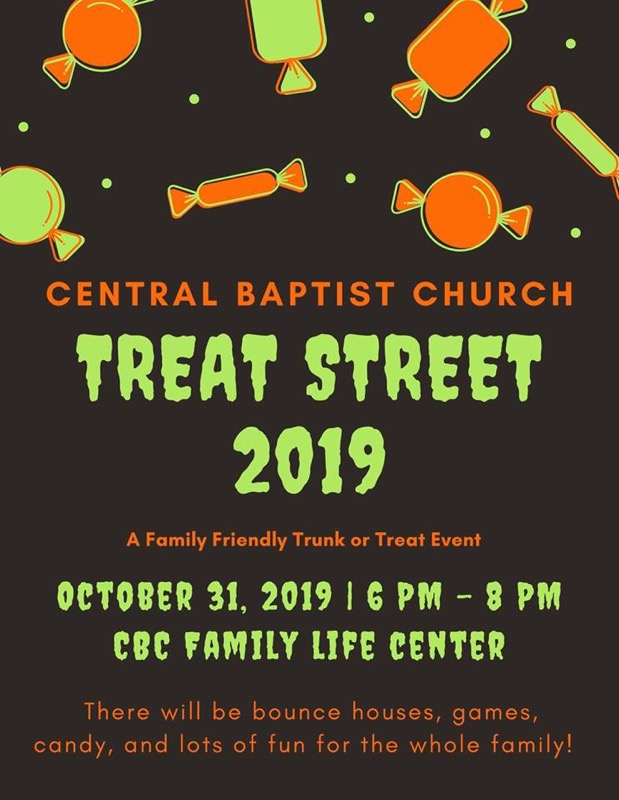 Dr. Chris Stephens, pastor of Central Baptist Church in Sulphur Springs, invites families for Treat Street, a safe and fun old-fashioned family evening with plenty of candy, games and activities this Halloween night! It's planned inside the Family Life Center at 840 Connally Street on Thursday October 31, 2019 from 6-8 pm. All ages and all family members are welcome to attend. Be sure and enter the parking lots near the back of the church from League Street, as Connally Street is still closed due to construction.

Pastor Stephens invites the public to worship with the Central Baptist Church congregation on Sundays and Wednesdays. On Sunday mornings, there's Life Groups at 9:30am with 5 adult classes, 4 children's classes and a teen class. Worship begins in the sanctuary at 10:30am with a 'blended service' which features both hymns and praise and worship music and a message by Pastor Stephens. On Wednesday nights, the 'Extreme Kids' at 6 pm is a new kid's ministry, and the Wednesday night WINK program youngsters plan a Thanksgiving presentation on Sunday morning November 24.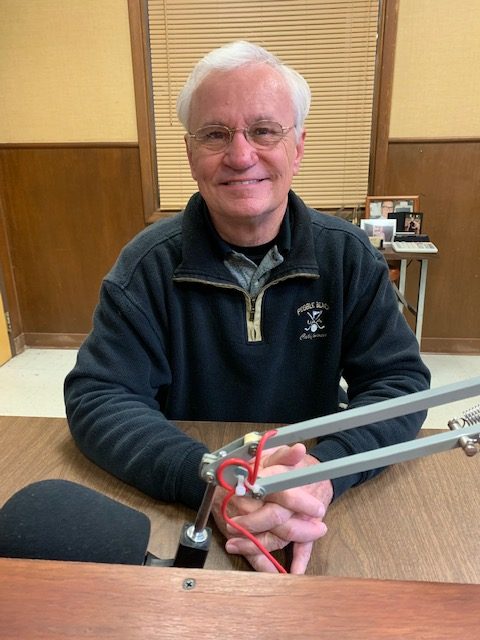 Central Baptist Church Ministry staff includes Associate Pastor Cody Chester, Music Minister Noah Deaton, Youth Minister Benji Edwards, and Children's Minister Melinda Henderson. He also recommends the CCA, or Central Christian Academy, an on-site Christian school for youngsters through sixth grade. Pastor Stephens came to Central Baptist Church in August 2018. Before him, Pastor Bruce Stinson served for five years before relocating to another region of Texas. Pastor Kenneth Rhoades was minster at Central Baptist Church for 28 years, retiring in 2013. "Central Baptist Church has a long history of making connections with the community and serving in various ways. This church has a strong history with law enforcement and first responders and their families, and with Veterans, because we appreciate their service all year round, and try to let them know. We also reach out to families. Young families are facing such struggles in raising children in today's world! Just this month, we've had three families join our church, some with small children. They really dig right into our children's programs which are healthy and wholesome. We like to share our blessings which include a big Family Life Center/Gym, a Youth Room, a spacious and comfortable sanctuary, and our Christian school, and much more. Central Baptist Church welcomes you and your family on Halloween night for Treat Street, and all year round!".