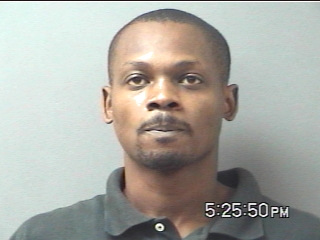 A 46-year-old Memphis, Tennessee man was taken into custody and jailed in Shelby County Sheriff's Office in his hometown on a Hopkins County warrant.
Hopkins County Sheriff's Office staff were notified Lozie D. Boddie Jr., was in custody in their jail. Deputy Jason Poteet traveled to Memphis, took the man into custody at 10 a.m. Friday, Oct. 18, and transported him to Hopkins County jail. He was held on a warrant for violation of probation, which he was on for possession of 1 gram or more but less than 4 grams of a Penalty Group 1 controlled substance.
Boddie remained in Hopkins County jail Saturday morning, Oct. 19, on the charge, according to jail reports.