October 12, 2019 – A 45-year-old Sulphur Springs man was jailed Friday after he allegedly admitted he had sex with a juvenile he knew was 14 and that he took photos and videos during sex acts, Hopkins County Sheriff's Investigator Wade Sheets and patrol officers alleged in arrest reports.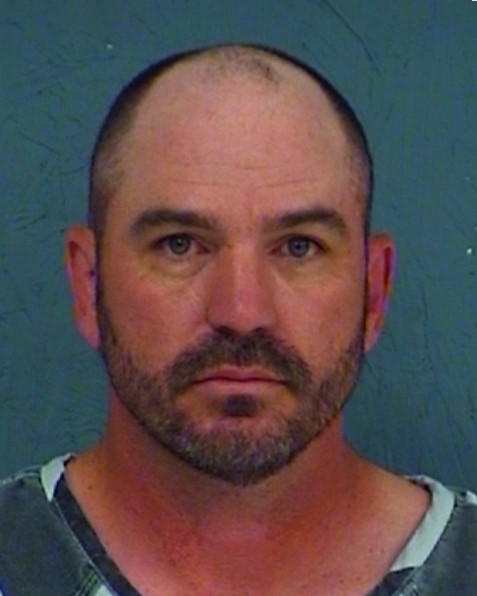 Sheriff's officers conducted at traffic stop at 7:51 p.m. Friday, Oct. 11, on Interstate 30 west at mile marker 110 and made an arrest, according to sheriff's reports.
Thomas Jason Doss was arrested at 7:52 p.m. Oct. 11 on a warrant for possession or promotion of child pornography, and taken to the sheriff's office where reportedly agreed to talk with investigators, according to arrest reports.
"During the interview, the subject admitted to possessing multiple images of child pornography. Also during the interview the subject admitted to having sexual intercourse with a juvenile victim after the juvenile had consumed alcohol that he provided to a point of unconsciousness. The subject admitted to taking photographs and videos during the sex acts. This subject admitted he knew the age of the victim was 14 years of age at the time of offense," Sheets and patrol deputies alleged in the arrest reports.
Doss was booked on the possession or promotion of child porn warrant as well as an additional charge of aggravated sexual assault of a child, according to arrest reports. He remained in Hopkins County jail Saturday morning, Oct. 12. Bond was set at $250,000 per charge, according to jail reports.
If you have an emergency, dial 9-1-1
The Hopkins County Sheriff's Office is located at 298 Rosemont Sulphur Springs, TX 75482. You can reach them for non-emergency matters at (903) 438-4040.