Presented to the City Council by City Manager Marc Maxwell on Oct. 1, 2019
SUNSET STREET – This project is nearing completion. The Capital Construction Division is on the last segment of this street. You can see them setting forms for curb & gutter in the photo to the right. I expect them to finish in 3 weeks, as we will still need to tie-in some driveways.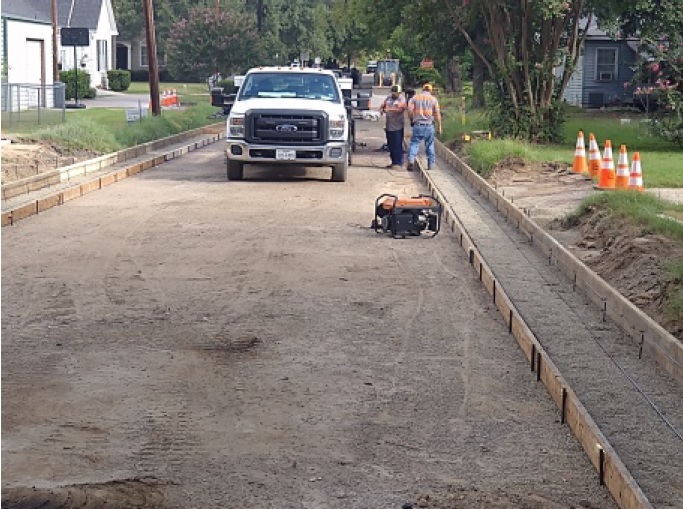 CONNALLY STREET – The contractor, 5W Contracting, has finished about 1/3 of their work on Connally Street. At this rate they should finish in December. The Capital Construction Division will construct the intersections, while 5W will construct the street segments in between. After the street is done, the Capital Construction Division will construct sidewalks on both sides of the street. The sidewalk on the north side of the street is funded by a grant from TxDOT.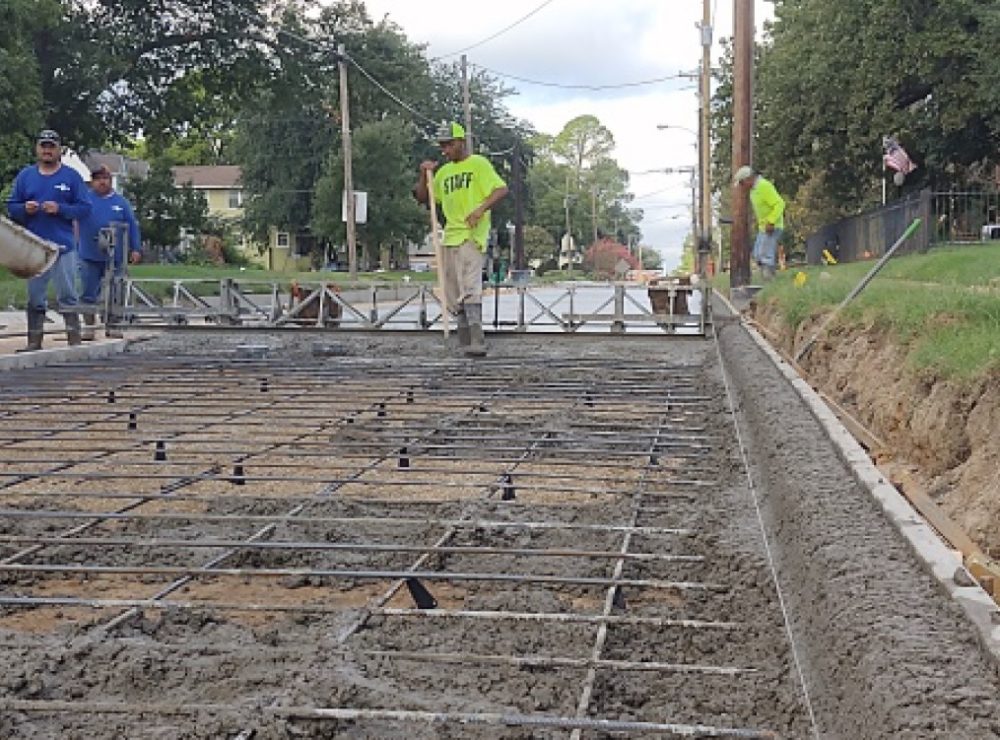 WASTEWATER TREATMENT PLANT – The new aerators are working very well at the wastewater treatment plant. The contractor, Gracon, has refitted half of the old aerator basins with the new diffused-aeration systems. They will refit the remaining basins this month. Afterwards, all that remains is the reconstruction of the road, a few sidewalks and other miscellaneous items. This project will be finished in January. We are already seeing fantastic numbers out of the plant.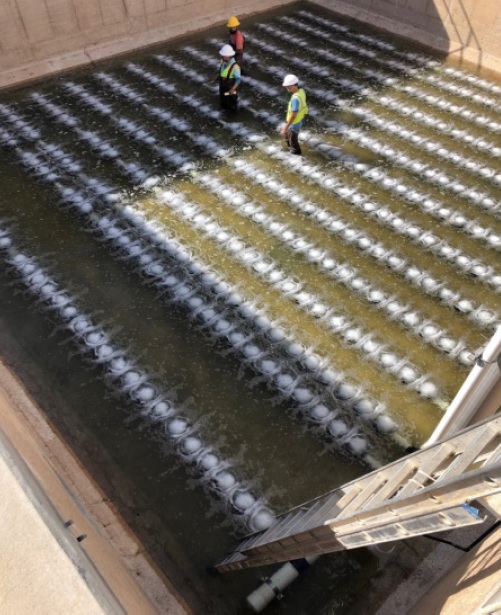 CLAIMS – We did not have any liability claims in September, but we did have one workers' compensation claim for a broken finger. The water treatment plant employee was treated and released to work.
REVENUES AND EXPENDITURES – Finance Director Lesa Smith will not give a year-to-date report of revenues and expenditures since this is only the first day of the month, but she will present a variance report for the full year at the next regularly scheduled city council meeting.
Elsewhere around the city, employees:
• Repaired Raintree lift station.
• Repaired the chlorine feed at the wastewater treatment plant.
• Repaired the fountain pump at the airport.
• Repaired the plaza fountain.
• Repaired one a/c unit at city hall.
• Received bids for roofs at the airport (storm damage).
• Shredded the easement for the sewer outfall line.
• Placed rip rap at treated sewer discharge in Rock Creek to prevent further washout.
• Treated wastewater to a daily average total suspended solids reading of .45 mg/L.
• Repaired 14 water main ruptures.
• Replaced 27 water meters.
• Unstopped 6 sewer mains.
• Repaired 2 sewer mains.
• Washed 78,000 feet of sewer mains.
• Flushed 36 dead end water mains.
• Treated 156 million gallons of potable water.
Sold 2,395 gallons of AvGas and 7,577 gallons of JetA fuel.
• Checked out 3,215 items from the library plus 807 eBooks.
• Conducted 35 building inspections, 23 electrical inspections, 16 plumbing inspections, 7 mechanical inspections and issued 24 building permits.
• Responded to 198 animal control calls and achieved an adoption rate of 60%.
• Made 5 felony arrests in the Special Crimes Unit.
• Responded to 2,698 police calls, made 81 arrests, recorded 85 offences, wrote 494 citations, and responded to 29 accidents in the Patrol Division.
• Responded to 212 fire/rescue calls including 1 structure fire and 6 grass fires.
• Conducted 50 fire inspections and reviewed 50 pre-fire plans.
• Performed preventative maintenance on 68 fire hydrants.
• Treated athletic fields for army worms.
• Prepared soccer fields for the season.
• Hosted a 36-team baseball tournament.
• Made 13 major street repairs following utility repairs.
• Patched 15 potholes.
• Installed signs at Mel Haven cemetery.
• Ordered pipe and parts for Bellview Street.