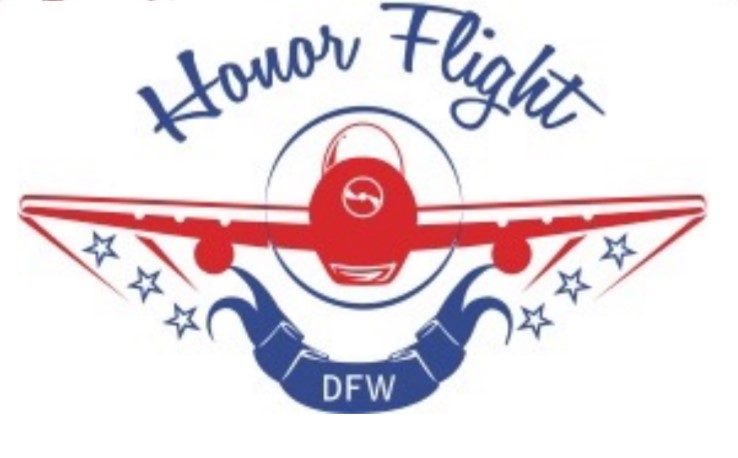 Four area veterans will be honored at 11:30 a.m. Thursday, Oct. 31, in front of Hopkins County Courthouse with a send-off for the Nov. 1 Honor Flight, which will carry them to Washington D.C. to see the veterans memorials and participate in special events designed specifically for veterans.

Vietnam Army veterans Jerry Hanna and Rick Flannary, both of Sulphur Springs, and Marvin Cherney of Mineola, along with Korean Air Force veteran Earl Stubblefield of Bogata, will be among the honorees on the Nov. 1 Honor Flight DFW.
Judy Rawson Heaps, a DFW Honor Flights Board member, will provide information about the Honor Flight. Heaps has been working on the board since she took her Dad Jean Rawson on the first flight in May 2009.
Veterans Honor Flights DFW honor veterans for the sacrifices they have made to keep our nation safe by providing them with an all expense paid overnight trip to Washington D. C., to visit the memorials which were built to symbolize their spirit, sacrifice, and commitment.
The four local veterans will depart on the 43rd Veterans Honor Flight DFW Friday morning, Nov. 1, in Dallas and return Saturday night, Nov. 2.
Each veteran will have a "guardian" accompany them on the flight and stay in D.C., to carry items and help with whatever is needed. Scheduled to accompanying Flanary is daughter Nikki Flanary. Hanna's son Patrick will be going with him, Cheney's daughter Brandy Young with him and Stubblefield will be accompanied by his son-in-law Monte Dain.
Trip highlights will include visiting the National World War II Memorial, US Marine Corps War Memorial, Arlington National Cemetery, Air Force Memorial, Vietnam Veterans Memorial Wall, Korean War Veterans Memorial, United States Navy Memorial, Tomb of the Unknowns and an Airmen of Note Concert.
The send off Thursday morning will feature remarks by Hopkins County Judge Robert Newsom. County Veterans Administration Officer/Treasurer Danny Davis will lead the pledge to the flags, with "That Ragged Old Flag" to be presented by Clayton McGraw and a prayer offered by First Baptist Church Pastor Dr. Jeff Gravens. The national anthem and military salute are also slated to be part of the event.
Community members are encouraged to attend the send-off to help recognize these men for their service through attendance at the send off. Polly Swatsell will be providing flags for people to hold and wave as appropriate to show their patriotism as well. Veterans are invited to attend and sit in the designated area in recognition of their service.
Any who are in Dallas Saturday night are invited to help greet the veterans as they return on Welcome Home #43 flight. The Southwest flight is scheduled to return to Dallas Love Field at 9:55 p.m. Saturday, Nov. 2, at Love Landing on the second level of the airport non-secure side. However, the flights sometimes arrive early. To verify return time, call Southwest Airlines 1-800-435-9783.